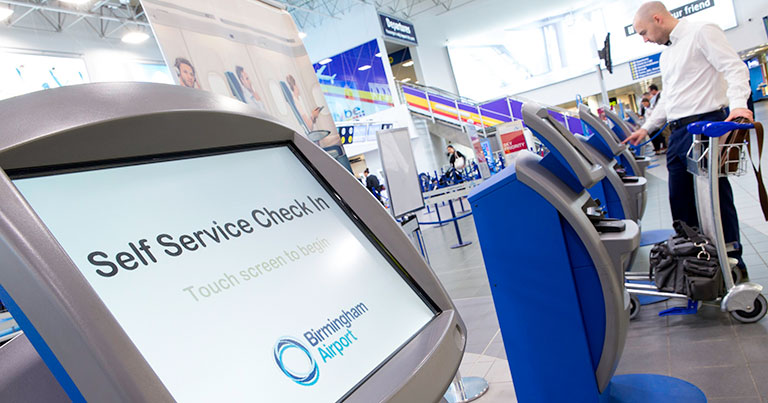 Birmingham Airport has announced that it will be investing £100 million in improving the infrastructure at the airport.
One of the significant developments will see the introduction of the latest x-ray sortation operation for the baggage screening process. This will more than double the hourly baggage processing capacity.
The other notable changes include a doubling of the number of self-service kiosks. Birmingham Airport will also be introducing a new Drop Off car park, which will be connected to the terminal via a covered walkway and will be free to use for 30 minutes. These developments should be complete by summer next year.
Paul Kehoe, the airport's Chief Executive, said: "We have seen enormous growth at Birmingham Airport over the last few years and we are currently welcoming 11 million passengers a year through our terminal. We're therefore making this investment to enhance operational efficiency and improve the passenger journey in time for the summer 2017 season, when we'll welcome fifteen new routes with Jet2 and anticipate in excess of 12 million passengers over the next year.
"Looking more long-term, Birmingham Airport is in a unique position as in ten years' time it will become the UK's only HS2 connected airport, growing the catchment into London with high-speed trains and serving Birmingham from the capital in 30 minutes.
He added: "We're therefore working on our master plan to look at options which maximise the benefits of HS2 for Birmingham, the wider region, airlines and passengers.
"This will allow us to scope out how we can create a truly integrated transport network that can take the pressure off the overheated London system and transform our facility from a 25 million potential passenger site to 60 million plus in the future."