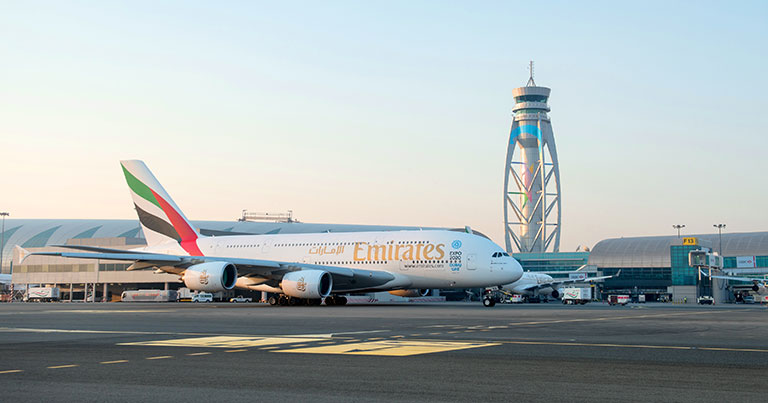 Dubai Airports has commissioned work on a project that will expand the number of A380 contact stands at Dubai International Airport's Concourse C. The project will enable the facility to accommodate Emirates' growing fleet of superjumbos.
The number of Code F gates (A380 gates) at Concourse C will be increased from three to 13, bringing the total number of A380 gates at the airport to 47, which is more than any other airport in the world.
The upgrade project is expected to be complete by the end of 2018 and is part of Dubai's Airports' DXB Plus programme, under which the operator aims to increase DXB's capacity to 118 million passengers per year by 2023 without building any additional major infrastructure.
Dubai Airports says DXB Plus will boost throughput and enhance service through the design and implementation of customer-centric processes and the application of smart technology.
Concourse C will also undergo interior refurbishment as part of the upgrade project. This will include the redesign and enhancement of gate hold rooms, increase of dedicated airline lounge space, and ambience enhancements to improve the overall customer experience.
Bryan Thompson, Senior Vice President of Development at Dubai Airports, said: "Considering the traffic growth at Dubai International and the central role the airport will continue to play for the aviation sector as well as Dubai's economy over the next 10 years, it is vital that we provide additional capacity while enhancing our customer service. We believe this first project under DXB Plus will deliver on both fronts."