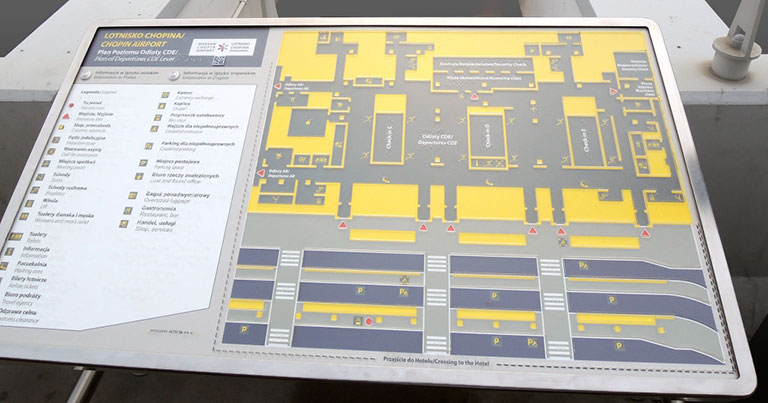 Four so-called "typhlographic terminals" have been installed at Warsaw Chopin Airport to help simplify the airport experience for blind and visually impaired travellers.
The interactive maps have been installed near the entrance to the departure hall, at the departure hall bus stop, in the arrivals hall and at Chopin Airport train station. The project has been undertaken with cooperation from the Chance for the Blind Foundation.
The typhlographic plans have convex lines representing the walls, paths, symbols and objects, descriptions in Braille and buttons that can be pressed to receive voice messages in Polish and English.
The colours used on the map have been specifically chosen to aid visually impaired and colour blind travellers. All of the features are designed to make it as easy as possible to navigate the airport.
Passengers who have downloaded the Your Way app can also access the maps and voice messages on their own devices thanks to the use of Bluetooth Low-energy beacons. QR codes on each of the terminals provide a quick link to the app for those who haven't already downloaded it.