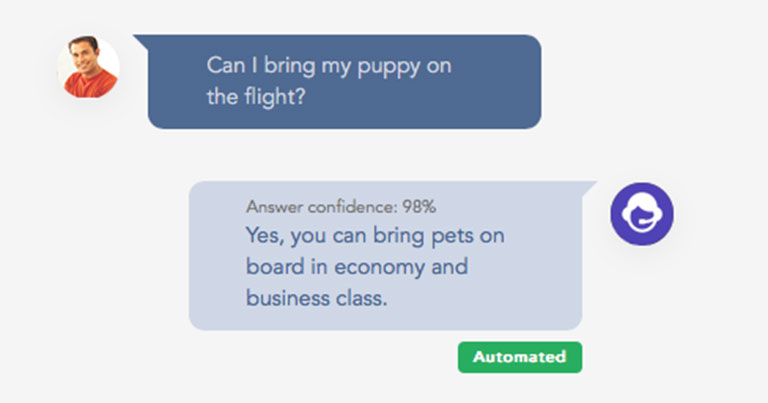 KLM is piloting DigitalGenius' artificial intelligence (AI) system to help staff respond to the significant number of questions that it receives on social media.
When an agent needs to answer an incoming question, he or she gets a proposed answer through AI, which is trained on more than 60,000 KLM questions and answers. The agent then decides whether that is the right answer, can adjust it if necessary and can then send it across the appropriate social network. The AI system learns based on the responses from the agents, meaning it should generate more accurate proposed answers in the future.
KLM says it receives around 100,000 mentions each week on social media and has a team of 235 social media service agents. The AI has been integrated with the airline's Customer Relationship Management tool for accurate learning in real time.
Tjalling Smit, Senior Vice President Digital, Air France-KLM, said: "A personal approach is extremely important to KLM as this is what defines our social media service. Applying AI, KLM can handle a greater volume of questions while still maintaining its personal approach and speed."
Mikhail Naumov, President & CSO, DigitalGenius, said: "In a noisy space like artificial intelligence, it's important to focus on real metrics and results. KLM is an industry leader in adopting new technology and has become the first global company to deploy a deep learning product in its customer service operation to help and engage with customers. The deployment of DigitalGenius is a prime example of what companies can do to take the next step in customer service and empower their human agents with practical AI."