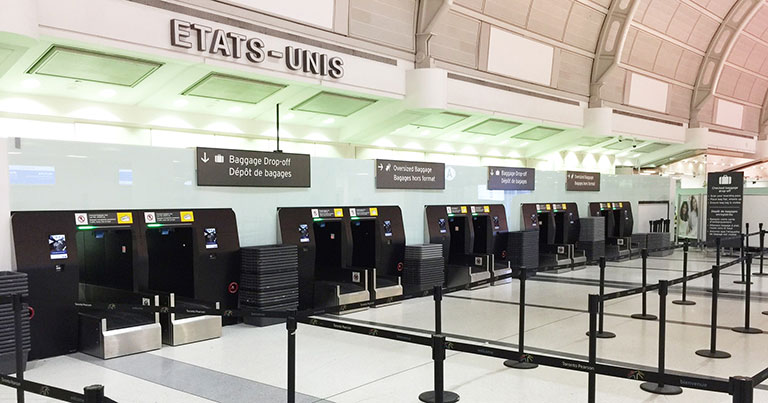 Toronto Pearson International Airport has announced that it will be installing new self-service bag drop units in two terminals. The project is part of Greater Toronto Airports Authority's wide-reaching plans to introduce more innovation and technology to improve the passenger experience.
The first phase of the project will see the installation of 10 units in Terminal 1, with the aim of reaching 50 by February 2017.
There will also be eight bag drop units installed in Terminal 3 by next year, adding to the 22 units that are already in operation in that terminal.
Air Canada passengers will be able to make use of the self-service bag drop system in Terminal 1, with all other members of Star Alliance coming online in the future. In Terminal 3, American Airlines, WestJet, KLM, Air France, Aer Lingus and Delta Air Lines will use the system.
Materna has said it is working "step by step" to install all of the units as it increases its focus on the North American market. The company opened a new subsidiary in Toronto earlier this month, just a year after one was opened in Orlando, Florida.