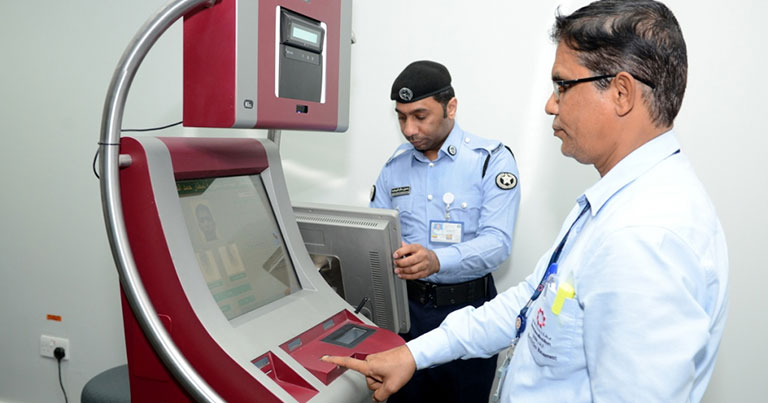 The State of Qatar Ministry of Interior has opened new biometric data activation centres at Hamad International Airport in Doha to encourage more travellers to register to use the automated e-gates.
The activation centres are located in the departure and arrival halls, and each have five self-service enrolment kiosks. Travellers can use the kiosks to provide their biometric data, namely iris and fingerprint scans, which is linked with their ID card and passport. Once the process has been completed, passengers can use the immigration e-gates when travelling through the airport.
According to the Ministry of Interior, the automated service will help to provide a more seamless airport experience to expatriates when entering or leaving the country.
As part of the strategy to minimise queuing times and further secure passenger processing, the number of e-gates at Hamad International Airport is being increased. In total, 35 e-gates will be installed in the departures and arrivals lounges.