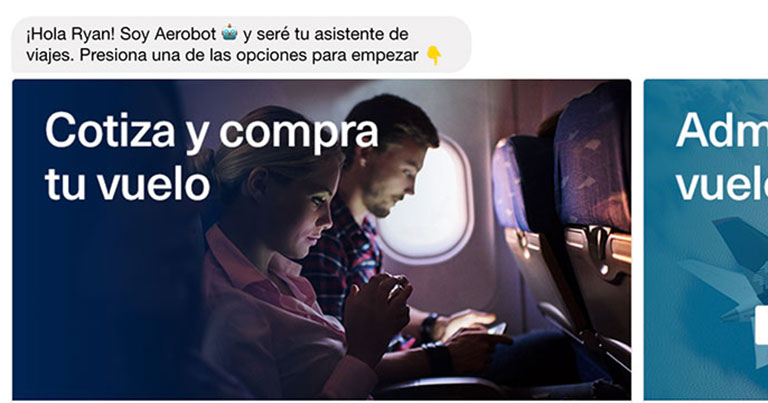 Aeromexico has added new features to its Facebook Messenger chatbot, which is proving to be an effective communication tool for the carrier.
At the Facebook F8 Conference this week, Aeromexico revealed that in the six months since the launch of the Aerobot chatbot, automation in the customer service department has increased from 0% to 96%. In addition, the average customer service resolution time via chat has dropped from 16 minutes to two minutes.
The artificial intelligence (AI) powered bot has been used by passengers for tasks such as buying tickets, checking flight statuses and finding destination-based recommendations. A new group booking feature has now been added to simplify the booking process for families and groups of travellers.
Stan Chudnovsky, Vice President of Product for Messenger, explained: "This feature will allow groups to plan a trip together from within Messenger with the help of the AI customer service chatbot and split payments."
Up until now, users have been able to pose questions to Aerobot in Spanish only, but English language functionality will soon be added.
Brian Gross, Vice President of Digital Innovation at Aeromexico, said: "Mexicans are some of the most avid users of social chat platforms, such as Facebook Messenger and we saw a definite gap in what was being done to ease ongoing traveller pain points."