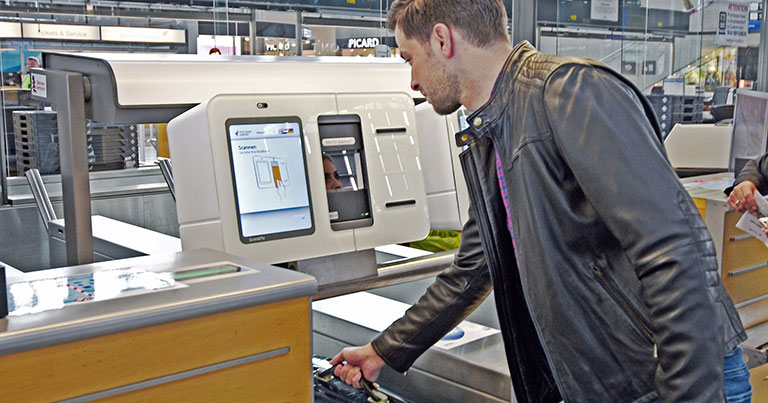 Passengers flying with Eurowings are the first to be able to make use of a new self-service bag drop system that has gone live at Stuttgart Airport.
The new units, provided by SITA Scan&Fly, are now operational in Terminal 1. In the coming months, more units will be installed in Terminal 3, and more airlines will come online.
Wolfgang Müller, Chief Operating Officer, Stuttgart Airport, said: "SITA's retro-fit solution was ideal, it utilises our existing airport infrastructure so no additional terminal space was required. With Scan&Fly we look forward to fewer queues, happier passengers, and fast and safe bag drop."
Dave Bakker, SITA President, Europe, added: "Passengers want self-service and we know that they are happier at the steps of the journey where they have more choice and control in how they manage their trip.
"Retro-fitting self-service bag drop is a quick and easy way to make this happen. In fact, our solution, Scan&Fly, allows more passengers to drop their baggage within the same check-in area, with less queuing and can increase terminal capacity by up to 60%."