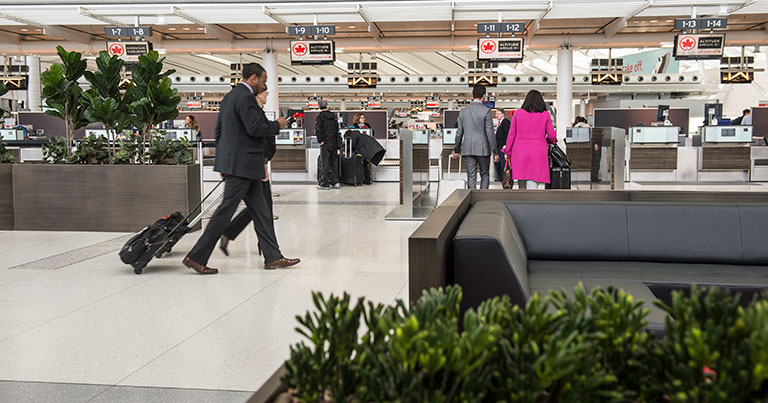 Air Canada has announced that it will launch its own loyalty programme in 2020 upon the expiry of its commercial agreement with Aimia, the operator of Aeroplan.
By launching its own loyalty programme, Air Canada says it hopes to strengthen its customer relationships and deliver a more consistent end-to-end customer experience.
"Our relationship with our more than 45 million customers sits at the core of Air Canada's ongoing transformation as we continue to grow our business beyond the 200 destinations that we already serve, and work to become a global champion," said Calin Rovinescu, President and CEO. "This decision is the right one for our customers, our employees and our shareholders."
Benjamin Smith, Air Canada President, Passenger Airlines, added: "The new programme, launching in 2020, will offer additional earning and redemption opportunities, more personalised service and a better digital experience for Air Canada customers."
Before the new Air Canada programme launches in June 2020, members will be able to earn and redeem Aeroplan Miles for Aeroplan Rewards, including flights with Air Canada and its Star Alliance partners in accordance with the Aeroplan programme. After June 2020, miles earned from Air Canada and Star Alliance flights will be credited to the new programme, with customers able to redeem those miles for rewards including Air Canada and Star Alliance partner flights.
Aeroplan miles earned up to June 2020 will stay in Aeroplan members' accounts, and will continue to be subject to the conditions of their programme. Air Canada intends to continue to offer Aimia redemption seats for Aeroplan members after June 2020, with "pricing competitive with other third-party rewards programmes".
Air Canada says it expects the net present value of the programme repatriation over a 15-year period to exceed CAN$2 billion.