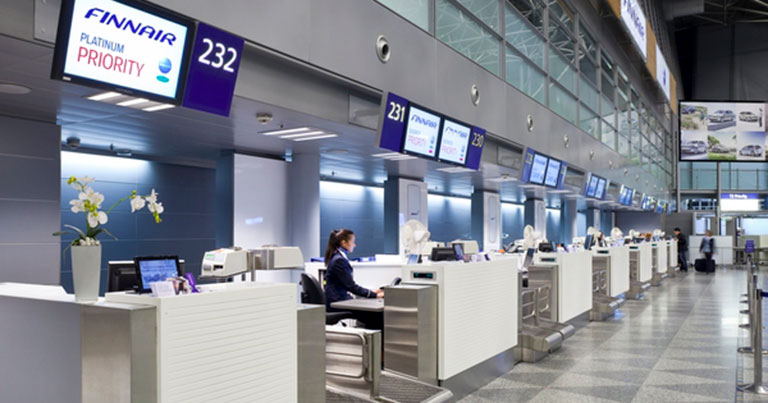 Finnair and Finavia are testing the use of facial recognition technology during the check-in process for Finnair flights at Helsinki Airport.
The two parties, together with Futurice, are trialling the technology from 2 May until 23 May. Finnair has invited a group of 1,000 frequent flyers to take part in the test.
"Face recognition technology could offer possibilities for smoothing the departure process from the customer's point of view, and eliminate the need for a boarding pass," said Sari Nevanlinna, Head of Ground Experience and Ancillary at Finnair. "This test will give us information on the applicability of face recognition technology for our processes, and the impact it has on the customer experience."
Finnair customers taking part in the test will use a test application to send an image of their face to the system. When checking in for their flights at the airport, customers will use a designated check-in desk, which is equipped with facial recognition technology. A customer service agent will then check that the image captured at the point of check-in matches the one provided via the application.
"We want to make air travel flow even smoother and be involved in further developing the customer experience," explained Finavia's Heikki Koski, Vice President of Helsinki Airport. "Facial recognition is part of the larger megatrend of biometric recognition, and it will enable "hands in the pockets" travelling, where you no longer need any travel documents.
"When all travel-related information is digitised, it takes less time and is easier to get through the checkpoints at the airport. Last year, we tested facial recognition technology at the employee security control and the results were very encouraging."