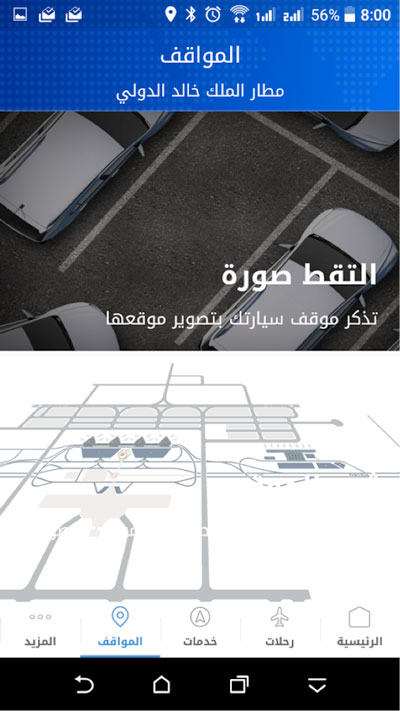 Saudi Arabia's General Authority of Civil Aviation (GACA) has upgraded its digital offer with the launch of a new app for iOS and Android, featuring indoor maps to help simplify passenger wayfinding.
Visioglobe and NaviBees have worked together on the design, and the former has already mapped close to 450,000 sqm inside the first 14 airports.
GACA operates four international and 23 domestic airports in Saudi Arabia. The ongoing project will see maps and services for all airports in the country made available on a single mobile application.
The maps and indoor geolocation services have been integrated to assist with navigation inside the airport terminals. Passengers can use the app to find their way to various points of interest, ranging from boarding gates to restaurants.
To date, the mapping has been complete for Riyadh, Medina, Jeddah, Dammam, Yanbu, Tabuk, Al-Ahsa, Ha'il, Buraidah, Abha, Ta'if, Najran, Jizan and Al-Jouf airports.
The app also provides easy access to real-time flight information and GACA's customer care centre.