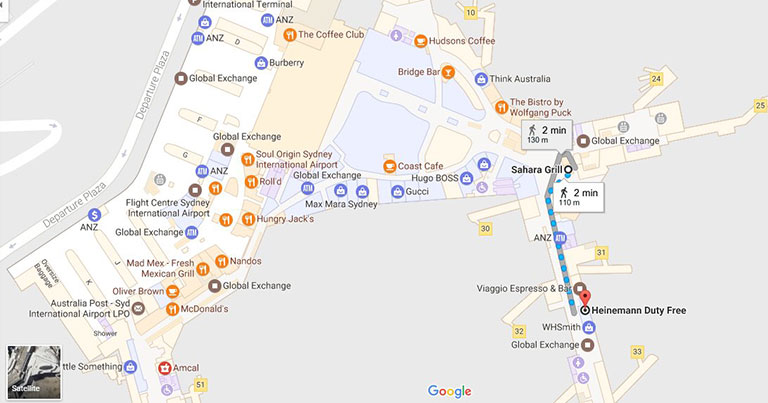 Passengers flying to or from Sydney Airport can now navigate through the airport using indoor Google Maps.
The maps feature all of the airport's facilities, including gates, check-in counters, retailers and other locations of interest across the T1 International and T2 Domestic terminals, with T3 to be added shortly.
Sydney Airport General Manager Technology Stuart Rattray stated: "We're pleased to welcome indoor Google Maps across our terminals, and we're confident this new interactive feature will assist passengers with a more seamless journey through the airport.
"The new maps give our visitors visibility of airport location information at the touch of a button, and we expect travellers will enjoy the benefits of accessing this information as they navigate through the terminal to reach their gate. Importantly, this initiative builds on our commitment to transform the airport experience through adding innovative digital technologies and our open data strategy to better serve the 42 million passengers who use Sydney Airport each year."
The initiative is part of Sydney Airport's technology strategy, which has seen it roll out a range of new and customised technology measures, including free Wi-Fi, self-service check-in, automated bag drops, SmartGates, and multilingual wayfinding e-directories. The airport has also introduced a real-time queue measurement system to help passengers anticipate how long it will take them to pass through security and passport control.