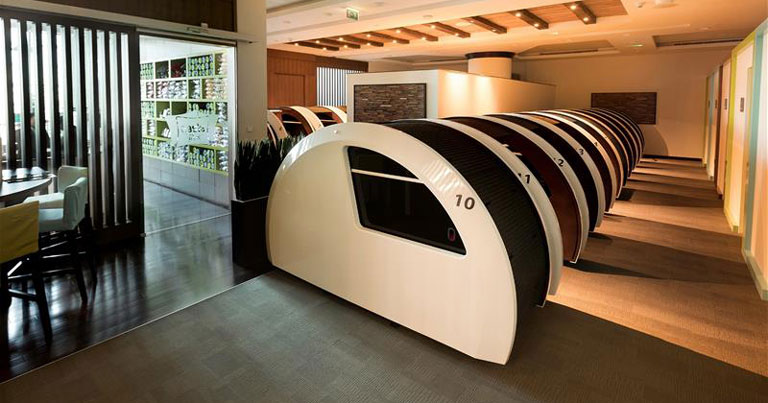 Dubai International Airport (DXB) has expanded its sleep and relaxation options with the launch of its new Sleep 'n Fly lounge.
Scandinavian-designed for comfort and style, DXB's new sleep lounge features 20 state-of-the-art 'igloo' sleep pods, as well as seven premium double cabins with pull-out children's beds.
Inspired by nature, Sleep 'n Fly provides passengers with a few options for relaxation – for a one-hour power nap, an entire night, or any duration in between.
Eugene Barry, Executive Vice President, Dubai Airports Commercial Group, said: "The opening of Sleep 'n Fly expands Dubai International's existing range of rest and relaxation options, and is the latest in a line of personalised and engaging products we are rolling out to cater to the evolving needs of global travellers."
Located close to Gate A1 in Concourse A, the Sleep 'n Fly lounge provides more choice for passengers travelling through DXB, which also boasts five-stars hotels. Pods and cabins can be reserved via www.sleep-n-fly.com and members of Priority Pass and LoungeKey are also welcome to enjoy the lounge.