Airport Authority Hong Kong has unveiled major enhancements to existing Terminal 1 facilities at Hong Kong International Airport to increase capacity and create a vibrant new experience for passengers.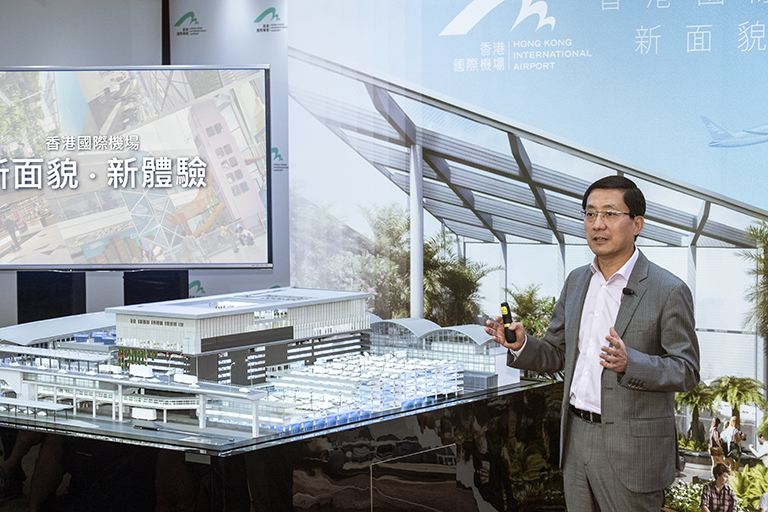 "The enhancement projects for Terminal 1, together with the Three-runway System in 2024, will increase the airport's handling capacity, as well as bringing a fresh look and feel," says Fred Lam, CEO Airport Authority Hong Kong. "Passengers from around the world will enjoy an experience tantamount to travelling through a new airport."
The HK$7 billion investment will be undertaken in phases, with final completion scheduled for 2020.
Travellers will enjoy a more spacious Terminal 1 following expansion to the north of the existing building. Over 40 new check-in counters with self-bag drop facilities and two additional baggage reclaim carousels will be installed. The project will also provide more seats, shops and F&B outlets in the expanded landside Arrivals Hall.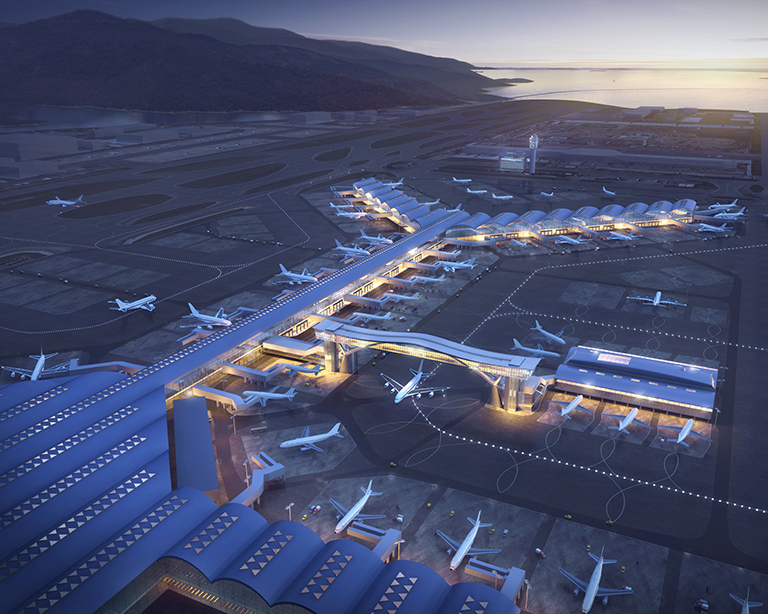 Plans to build a 'Sky Bridge' connecting Terminal 1 and the North Satellite Concourse will reduce passengers' travelling time and the need for shuttle buses. The 200m-long footbridge with travelators will feature an observation deck and F&B outlets in the towers at both sides, providing scenic spots and relaxation spaces for travellers.
Meanwhile, new features in the expanded East Hall of Terminal 1 will include a roof garden and children's play area. There will also be a dedicated recreational zone featuring new technologies for travellers. On the other side of the expanded East Hall, passengers will be able to relax in green, open air spaces in a new outdoor garden.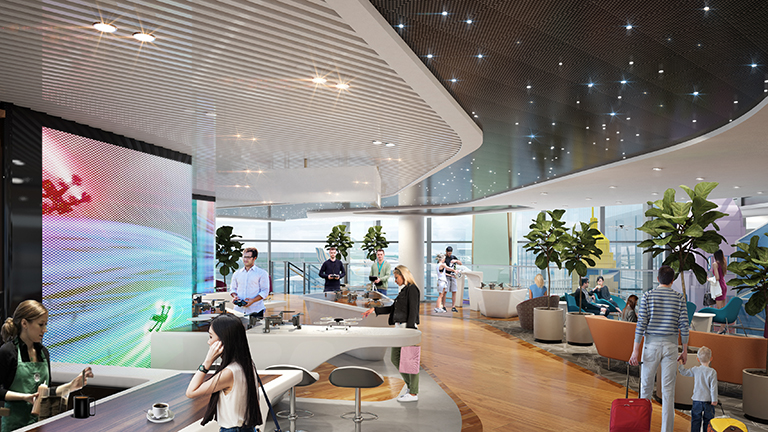 The airport authority is also studying the look and feel of the Terminal 1 boarding gate areas, and considering introducing various themed zones to provide new experiences for passengers at the gates.
Other enhancements in the commercial areas will include novel experiential concepts, such as interactive zones and a whisky bar.