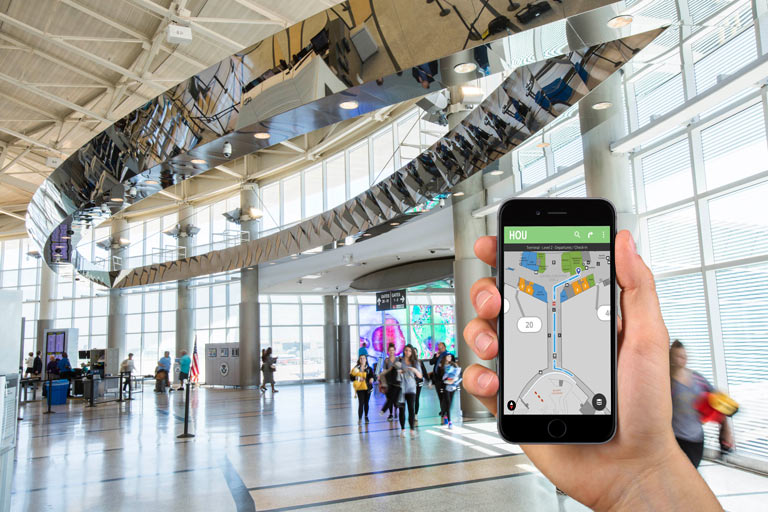 Passengers flying to or from George Bush Intercontinental Airport (IAH) and William P. Hobby Airport (HOU) can now navigate through the airports using a new wayfinding technology.
The interactive map technology can easily be accessed from any device or browser, whether the device is mobile, desktop or tablet, without having to download a separate app on their smart device.
The easy navigation tool provides transit path directions that will take the user from their originating point to their destination with the most direct and efficient path possible. LocusLabs has named the product "LocusMaps Online".
Both graphic and text directions are provided and each step of the path has turn-by-turn points listed, as well as the estimated walking time to the destination. Additionally, it offers searchable navigation, with location information and search terms for points of interest including gates, ground transportation, ticket kiosks, shops, restaurants, security checkpoints, and more.
"For Houston Airport System, the accessibility of this new technology is as exciting as being chosen as pilot airport for this launch," says Kathleen Boyd, Head of Marketing, Houston Airport System. "The fact that there is no app necessary – that travellers at our airports can use it simply by going to fly2houston.com on their smart device – offers another powerful and valuable tool to our customers, who already use our passenger journey-focused, award-winning website to find a wide variety of information and services on a daily basis. It is another step towards meeting our strategic objective to make our passengers happy."