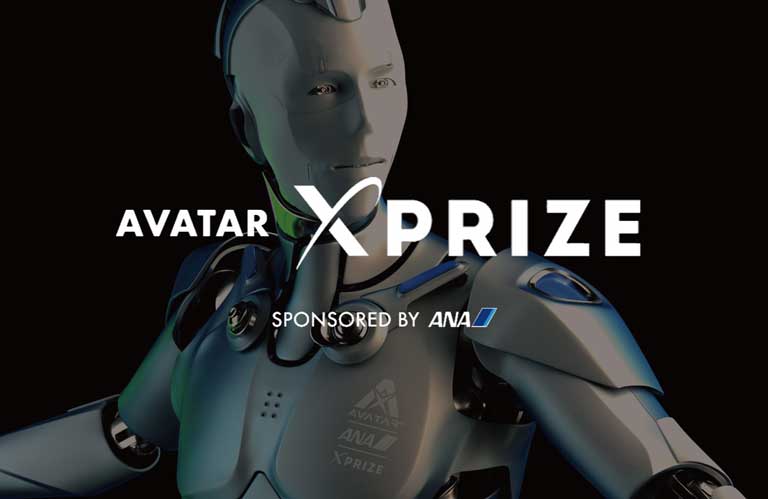 Imagine a world in which your consciousness can be transported instantaneously across the globe in order to carry out tasks, which are undertaken in real time by an avatar. It might sound like something from a sci-fi movie, but Japanese airline ANA is currently developing such a concept and it could become a reality within just a few years.
Late last year, ANA's Avatar XPRIZE was selected as a top prize concept at the inaugural XPRIZE Visioneers event. Now, a dedicated team is working hard to get the concept off the ground in preparation for a four-year prototyping phase.
Ahead of his keynote address at FTE Global 2017 (6-8 September, Las Vegas), Kevin Kajitani, Intrapreneur, Digital Design Lab, ANA Holdings & ANA Avatar XPRIZE Visioneers Team, shared with FTE the thinking behind the ambitious project, which could have an impact across the world.
"The reason my colleague Akira Fukabori and I thought this would be a good challenge area is although we're an airline, we believe our mission statement as a company is to impact the lives of all 7 billion people on Earth and to connect people, connect things, and connect ideas and dreams," Kajitani told FTE.
The ANA Avatar team, which was led by renowned scientist Dr. Harry Kloor, pitched its concept to XPRIZE, a non-profit organisation and a global leader in designing and implementing innovative competition models to solve the world's grandest challenges. An XPRIZE is defined as being "a highly leveraged, incentivised prize competition that pushes the limits of what's possible to change the world for the better. It captures the world's imagination and inspires others to reach for similar goals, spurring innovation and accelerating the rate of positive change."
As the ANA Avatar was selected as a winning XPRIZE concept, teams will soon be able to register to participate in a competition to create prototypes of avatars that satisfy the goal of transporting people's consciousness. The avatars will be tested across multiple core challenges and the winning team will be awarded a multi-million dollar prize pot to fund further development.
Positively impacting the world's population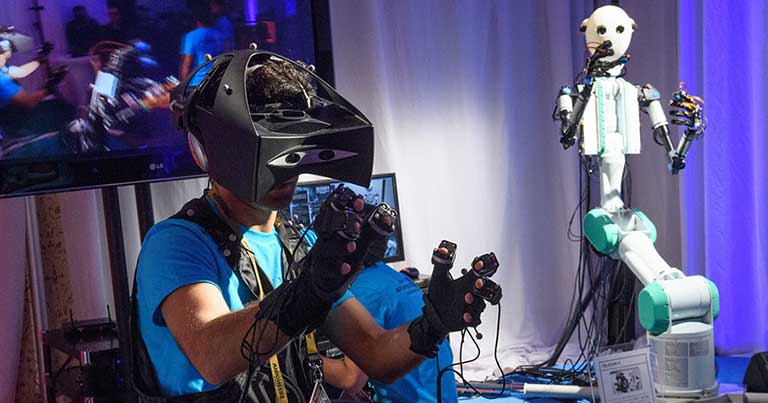 Explaining to FTE how the idea for the ANA Avatar XPRIZE came about, Kajitani revealed that having been tasked with the challenge of choosing an area to focus on, supersonic and hypersonic travel were originally explored, before teleportation was discussed as a possibility. "When we initially said "teleportation" it made us laugh, we thought it was never going to happen," Kajitani said. However, this led to the idea of allowing people to transport their consciousness into an avatar on the other side of the world, which the team believes is a realistic goal.
The biggest appeal of the project is to positively impact the world's population. "Access is a huge problem in the world and as much as airlines are trying to reduce the time it takes to get places, if you're a doctor and you really want to help people in a remote area of the world, for example, you could spend a month of your time to go out there and help but it's quite impractical. It would probably take you four or five days to get to a remote village and you have all these logistical difficulties," Kajitani explained.
"If you have an avatar you could donate four or five hours a week on a consistent basis. If a village has one avatar robot, which could be funded by the Red Cross or other similar organisations, it now has access to the world's best teachers, best doctors, best designers, and now we no longer have that problem of access limiting people from getting a good education and basic medical care, for example."
He added: "There are all these applications where the world's greatest minds can now have the impacts they've always wanted to have. It's like unlocking humanity's full potential and it's something I'm really excited about."
Some people might be surprised that an airline is actively participating in this project, especially when you consider that making it possible to transport one's consciousness could remove the need to fly at all. Although Kajitani and his colleagues have experienced some "internal pushback saying this could disrupt our business", he explained that the project is now ready to move forward.
In an inspirational keynote address on Day 1 of Future Travel Experience Global 2017, ANA's Kevin Kajitani and his colleague, Akira Fukabori, will reveal all about the next steps and future plans for the ANA Avatar XPRIZE Visioneers project, and explore what it could mean for the future of air travel. They will also offer insight into which other technologies and trends ANA's Digital Design Lab is focusing on as part of its efforts to improve the airline's core business and enhance the end-to-end travel experience.