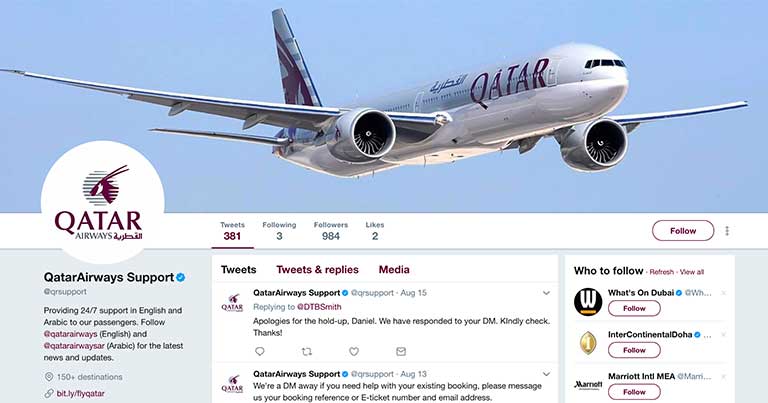 Qatar Airways has introduced a dedicated Twitter handle to provide its customers with 24/7 support. The @QRsupport handle will ensure that passengers have access to online support at all times.
Passengers can send their questions, in either English or Arabic, to the handle and a member of the airline's customer service team will be on hand to respond, regardless of the time of day.
Qatar Airways Chief Commercial Officer, Ehab Amin, said: "Social media has transformed the way and speed in which people interact with one another and businesses, so we are delighted that this new Twitter handle demonstrates our ongoing commitment to innovate and to continue raising the bar in anticipating and meeting the needs of our passengers, quickly and smoothly."
Amin also stated that the introduction of 24/7 Twitter support highlights the fact that Qatar Airways is "recognising the increasingly important role played by social media".