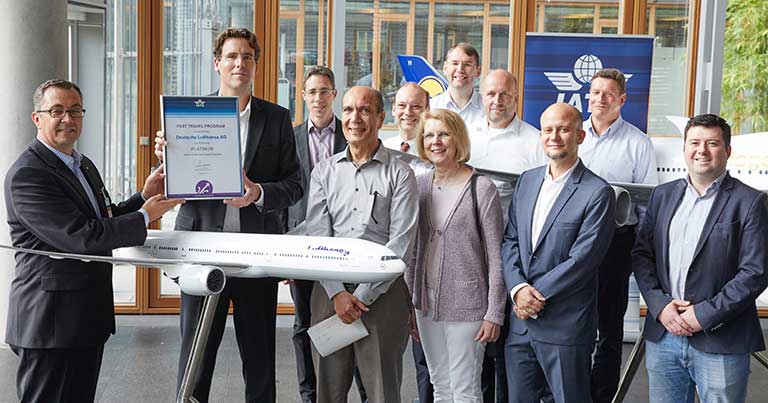 Lufthansa has received the Fast Travel Platinum Award from the International Air Transport Association (IATA).
Fast Travel focuses on self-service options in six key areas of the passenger journey: check-in, bags ready-to-go, document scanning, flight rebooking, self-boarding, and bag recovery.
IATA presents the Fast Travel Platinum Award to carriers that offer four or more Fast Travel compliant solutions to at least 80% of their passengers. Lufthansa has well exceeded this threshold and leads the rankings with 96.45% of passengers able to make use of Fast Travel solutions.
"Lufthansa has always been one of the most innovative airlines when it comes to enhancing our guests' travel experience with automated and digital services, such as our electronic baggage tag or automatic travel document verification," Lufthansa's Head of Ground & Digital Services, Dr. Björn Becker, explained.
"We will continue working on further innovative services, integrating digital channels such as chatbots with our personal touchpoints on the ground, on board and in our service centres."