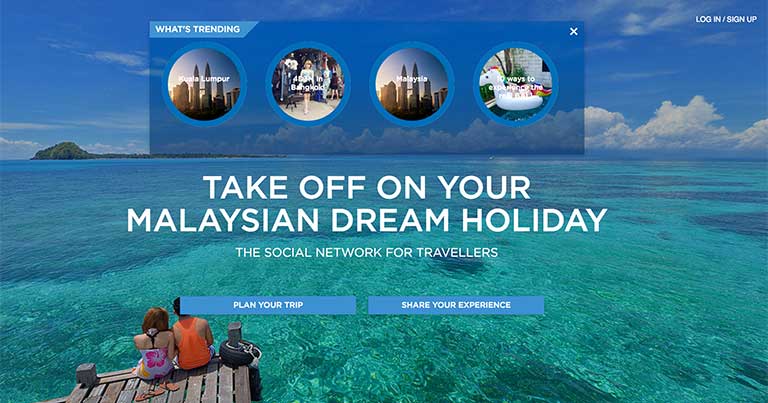 As part of a strategy to be more technology-driven in the way it caters to today's tech and social media-savvy travellers, Malaysia Airports has launched the new FlyKLIA online travel portal.
The airport operator hopes the new product will be embraced as an "interactive and experience-sharing" platform by travellers arriving in Malaysia.
Travellers are able to write and read reviews of tourist attractions, share experiences, offer advice and use FlyKLIA as a research tool during their time in Malaysia.
Users can also find travel information and book transportation and accommodation through the platform, as well as research their next destination.
Datuk Badlisham Ghazali, Managing Director of Malaysia Airports, explained that Malaysia Airports and its partners could also stand to gain from the new portal.
"As one of the world's most successful and versatile airport operator groups, Malaysia Airports will continue to provide the best services to not only the passengers but also to the airport community," he said.
"Our airline and industry partners will benefit from this online travel portal when we gain valuable insights on consumer profiling within the FlyKLIA community. Our partners will be able to create social itineraries and promote exclusive travel deals in Malaysia through the portal."