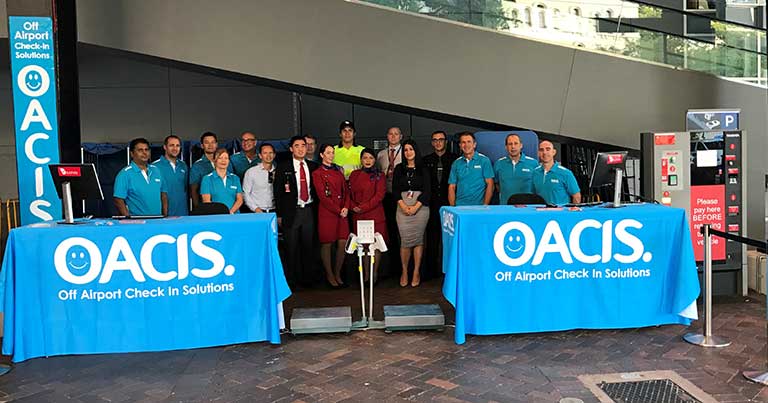 Virgin Australia has trialled a service from Off Airport Check-in Solutions (OACIS) and Amadeus, which allows passengers to check-in and drop off their bags at an offsite location before travelling to the airport.
Virgin Australia has piloted the solution at the Sydney Overseas Passenger Terminal, allowing cruise passengers to use the pop-up check-in and bag drop service. OACIS has opted to use Amadeus' Airport Common Use Service (ACUS) cloud-based platform to move the check-in process away from the airport terminal.
Checked bags are securely transported to the airport and injected directly into the baggage handling system, meaning passengers can continue their journey without having to worry about their luggage.
Matthew Lee, CEO of OACIS, said: "Our service is about giving people more freedom, flexibility and fun so they get the most out of their travel. Travellers can drop off their bags at a convenient location, make the most of their day luggage-free, breeze through the airport without having to queue at the check-in desk, and enjoy their flight knowing their bags will be ready for them at their destination."
Sarah Samuel, Head of Airport IT Sales, Asia Pacific, Amadeus, commented: "Through this partnership, airlines are no longer restricted in the way they manage passenger flow. With OACIS, they can be agile in their service offerings, avoid queues and congestion, and create a better traveller experience. In the future, they may be able to do away with the airport check-in desk altogether, opening up that space for other revenue opportunities."