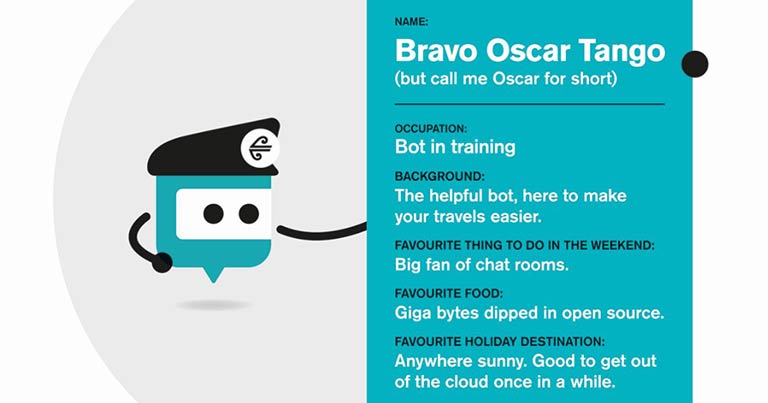 Air New Zealand launched its artificial intelligence (AI) powered chatbot, Bravo Oscar Tango (or Oscar for short), in February 2017, and customers in Australia can now interact with the bot for the first time.
Initially available in New Zealand only, Air NZ has made the chatbot more widely available as its success rate when responding to queries continues to improve.
Air New Zealand Chief Digital Officer Avi Golan, who will deliver a keynote address at the free to attend FTE Asia EXPO 2017 (7-8 November, Singapore), revealed Oscar had a 7% success rate on its first day, but is now able to provide the answers to customers' questions 67% of the time.
The chatbot was launched in beta, allowing it to learn from the questions asked by customers so the airline could continue to improve him to meet the needs of customers.
"While Oscar is still a bot in training, we've been delighted with the uptake which means we can increase his presence and introduce him online across the Tasman to help our Australia-based customers with their queries," Golan said.
"We know customers generally turn to him when looking for quick answers on the day of travel and for booking flights, with hot topics including booking confirmation, baggage allowance and Airpoints queries."
In the past 90 days Oscar has had around 55,000 conversations, typically receiving between 300 and 350 queries a day. On a busy day, the chatbot receives more than 1,000 queries, with peak demand times mirroring those of Air New Zealand's call centre.