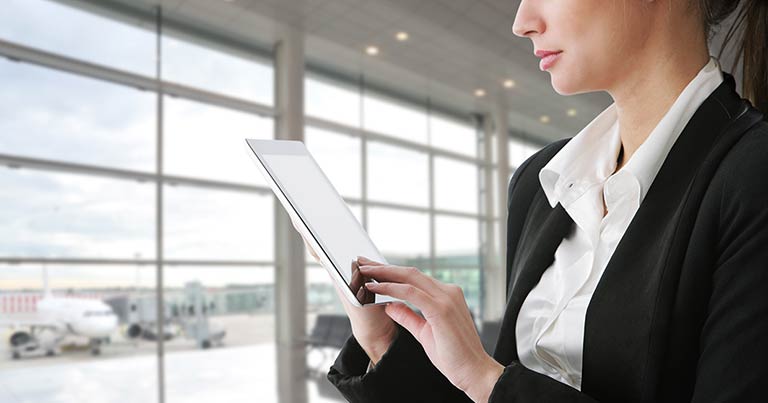 Fraport has empowered frontline staff in the baggage reclaim hall at Frankfurt Airport to provide immediate assistance to passengers whose bags have been mishandled.
The implementation of SITA's WorldTracer Tablet has enabled agents to roam the baggage hall with tablet devices, capturing details of missing bags in front of the passenger, and helping them avoid having to queue up at a baggage desk.
Passengers are provided with a printed receipt from mobile printers or an electronic copy sent by SMS or email on the spot.
Agents can also log and print new bag tags and quickly get mishandled bags onto flights to their intended destination during periods of disruption, helping to combat potential delays.
Anke Giesen, Executive Director Operations at Fraport, said: "Losing one's bag while travelling is never a pleasant experience and one we at Fraport have worked hard to avoid.
"However, in those rare situations where bags are delayed or mishandled, it is important that we find and return the bag as quickly as possible. WorldTracer Tablet allows our agents to respond faster and in a proactive manner. That is having a profound impact on customer satisfaction."