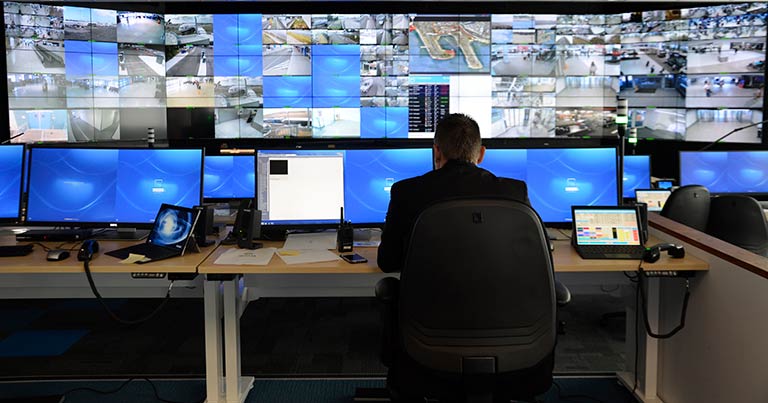 Australia's busiest airport currently handles 42.5 million passengers and as traffic continues to grow, technology is playing an increasingly important role in ensuring that both the customer experience and operational efficiency improve at Sydney Airport.
A new technology strategy, which was devised following the appointment of Stuart Rattray as General Manager Technology in 2015, is at the centre of these efforts.
"We started our new technology strategy with a view to having the customer experience at the core, but we also recognised that there are other stakeholders involved in that customer experience and how we deliver value to our customers," Rattray told FTE.
Like many others, Sydney Airport has been investing in self-service technologies such as kiosks and bag drops, but the approach to using open data is certainly a more distinctive element of its plans. As part of this "open data strategy", as Rattray terms it, Sydney Airport has just become the first organisation outside of China to introduce the indoor Baidu Maps app to better help passengers navigate the airport's terminals. Popular among Chinese consumers, the app provides intuitive navigation at various public venues across China. Now, Sydney Airport has been added to the list, adding value to those passengers flying to any of the 15 Chinese destinations served from Sydney.
"The thinking behind this is really recognising that we as an airport don't have a direct channel to all of our customers," Rattray explained.
"More than 42 million passengers go through our terminals every year. We have a lot of very, very useful information and data that our customers would love to get and we don't always have a direct channel to them. So, we asked 'how do we get that information to our customers through whichever channel they choose to use?'"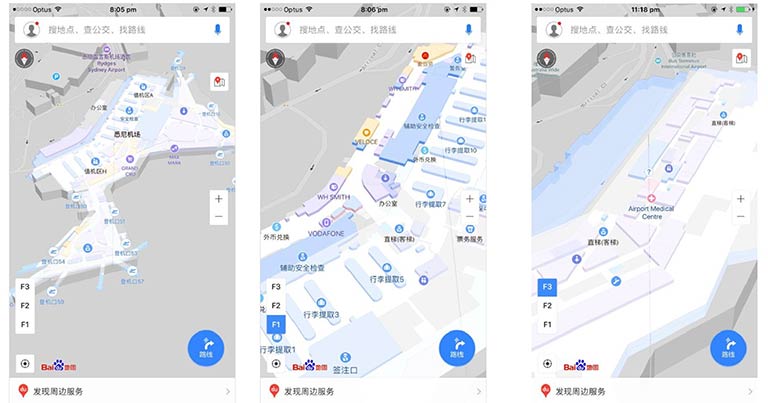 Having worked with Google to add Sydney Airport to Google Indoor Maps, it quickly became apparent that the platform adds limited value to Chinese travellers, who instead tend to use Baidu Maps for navigation. Sally Fielke, General Manager Corporate Affairs at Sydney Airport, explained that integration with Baidu was part of a "very deliberate attempt to get information that's useful to our customers through whichever channel they choose to use".
"I would much rather have useful information in front of 80% of our customers on their journey (through third-party channels), than useful info through our own channel getting to only 10% of them," Rattray added.
Real-time and relevant information
Next on the 'to do' list is to make it easy for Sydney Airport's airline partners to add real-time queuing information to their own apps to help relieve anxiety among passengers who are waiting to clear check-in, bag drop, security or immigration. The airport already provides real-time waiting information on screens in the terminal and is now in the process of making that information easily accessible via Application Programming Interfaces (APIs).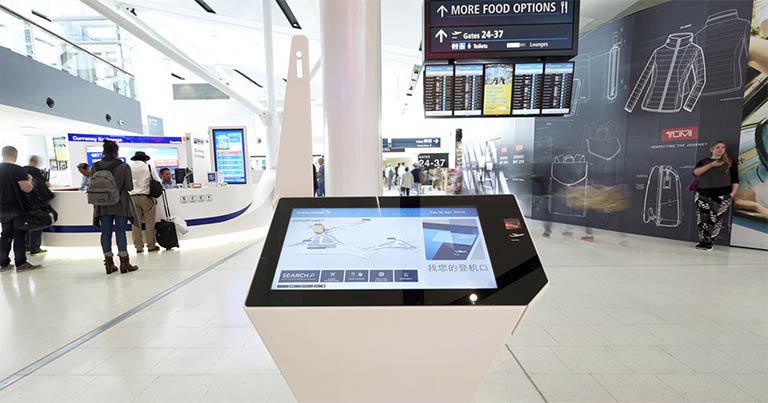 Bigger plans are also in place with regards to the open data strategy. Fielke revealed that Sydney Airport plans to leverage data to simplify the "couch to gate" experience, by providing travellers with relevant information throughout their journey, from planning to departure. "We need to look at where we can collaborate and that's something we are actively doing," she said.
There is a recognition that a more open approach to data can deliver big benefits on a B2B level, too. Development of a community app, perhaps similar to what has been implemented at Gatwick Airport, is being considered to help ensure that all 29,000 people who work on the airport precinct have access to relevant, real-time information that can help them realise efficiency and customer experience improvements.
End-to-end biometric processing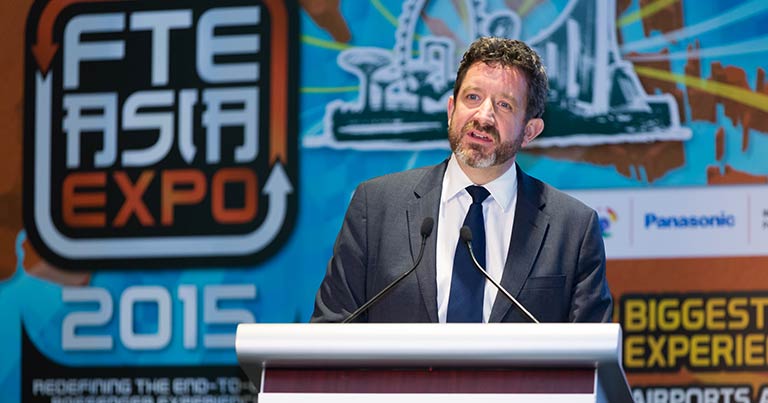 Like many of the more forward-thinking airports around the world, Sydney Airport is also exploring how the existing passenger touch-points in the terminal can be optimised.
On this front, Rattray and Fielke revealed to FTE that end-to-end biometric-enabled passenger processing will be trialled from mid-2018. This aims to allow passengers departing on international flights to complete the check-in, bag drop, security, outbound immigration and boarding processes using facial recognition technology, instead of having to present their passport and boarding pass at every checkpoint.
Rattray explained that biometric-enabled passenger processing is an attractive proposition for a number of reasons. Firstly, it has the potential to both enhance security and create a more seamless customer experience. Secondly, it will allow for more efficient use of the existing terminal space and infrastructure. Thirdly, it can align the requirements of the airlines and the airport, who have a shared desire to improve the overall travel experience.
Rattray also revealed that more than one approach will likely be tested, with both onsite and offsite biometric enrolment to be considered as part of the trial. Fielke added: "It'll probably happen in parts but one day there will be that joined up approach, end-to-end."
It is this joined up approach that will play a crucial role in improving the customer experience and optimising efficiency at Sydney Airport in the coming months and years. From the open data strategy to the collaboration with airlines to explore end-to-end biometric processing, Rattray, Fielke and their colleagues are refreshingly willing to embrace collaboration to deliver benefits to the most important customers of all: the passengers.