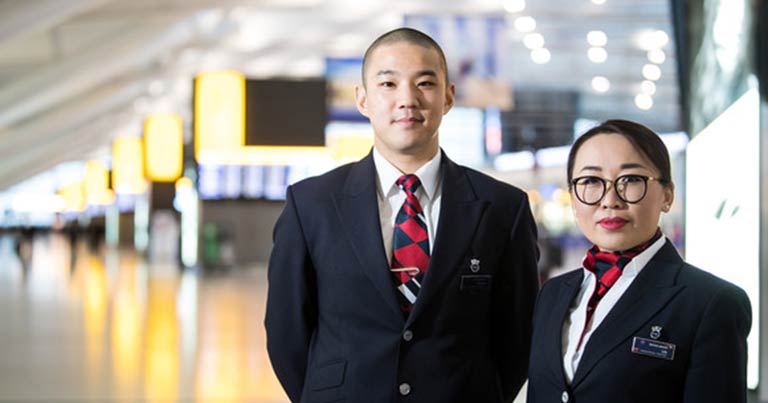 British Airways has introduced Mandarin-speaking customer service representatives at Heathrow Terminal 5 to help customers on their journey through the airport.
The team, who are fluent in both English and Mandarin, are on hand to assist customers at check-in, at the departure gate and on arrival in to Heathrow. Although the team are available to help anyone, they will be working at times to coincide with the departure or arrival of passengers on British Airways' 10 weekly flights to Shanghai, and the seven weekly flights to Beijing.
At check-in the team greet customers and help them drop off their bags, print their boarding passes and assist them through security. At the gate, they make announcements in Mandarin for customers on the Shanghai and Beijing flights. On arrival, they meet the plane, greet customers and help those who have particularly tight connection times.
The team is equipped with iPads so that they can help with any queries the customers have and liaise with other parts of the airport if necessary.
The airline already has Mandarin-speaking cabin crew based in Shanghai and Beijing who operate flights to and from London, to help customers on board.
Richard Tams, British Airways' Executive Vice President for Greater China, said: "For those who do not have English as their first language, the airport can be a daunting place. Our new team of Mandarin-speaking customer service representatives are there to ease concerns for these customers, and to help make their journey through the airport, whether they're arriving or departing, as smooth as possible.
"We hope this team are the perfect addition to our team of Mandarin-speaking cabin crew, offering customers advice and support in Mandarin at every stage of their journey."