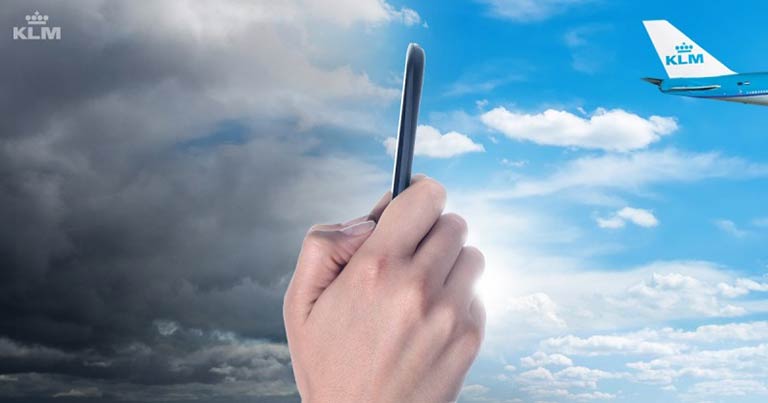 KLM's social media strategy provides a great example of how artificial intelligence can be used to complement human customer service. The carrier, working with DigitalGenius, is able to provide automated answers to passengers' frequently asked questions, which is helping to free up service agents to answer more complex enquiries.
KLM receives over 130,000 weekly mentions on social media and a dedicated team of 250 social media service agents personally engages in 30,000 conversations each week. On average, conversations consist of five or six questions and answers between KLM and its customers. Questions that can be answered automatically with the use of artificial intelligence usually come at the beginning of the conversation.
The airline has been using AI provided by DigitalGenius for around 18 months. During this time, when agents have needed to answer questions, the AI system has provided them with a possible answer and has been learning from the service agent's actions and gets smarter over time.
Until now, the agents had to decide if the proposed answer was suitable, adjust the answer if necessary, and send it to the appropriate social media channel. With the high volumes of customer questions that the AI system has handled, completely automated answers to the most common questions can be provided without the need for a human service agent to be involved at all. The service agents are therefore freed up to focus on the more complex questions.
Pieter Groeneveld, Senior Vice President Digital, Air France-KLM, said: "By using artificial intelligence, KLM makes conversations with our customers even more timely, correct, and personal. This is what characterises KLM.
"Heavy snowfall in the Netherlands last week, caused a significant increase of the number of questions on social media. Passengers obviously expect a timely answer. With the use of AI we support our service agents with technology and should be able to answer many more questions in a shorter period of time. This is exactly what the customer needs."