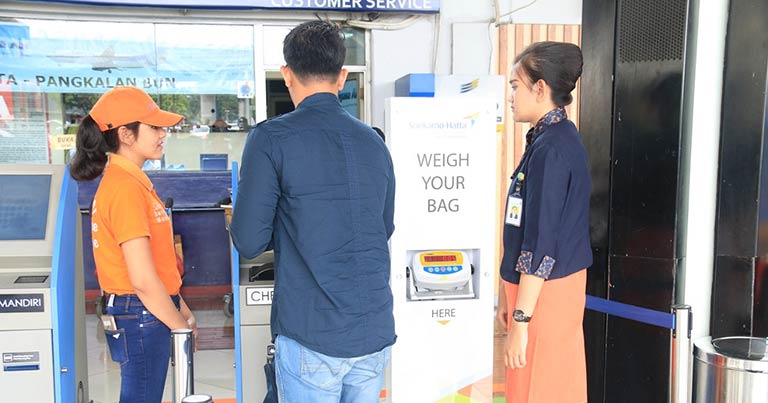 PT Angkasa Pura II has revealed that self-service bag drop is being trialled at Jakarta's Soekarno-Hatta International Airport.
The bag drop units are being trialled in Terminal 1C and provide an alternative to queuing up at a traditional bag drop desk.
Passengers can check-in, print their boarding pass and bag tags, and proceed to a dedicated bag drop where their checked luggage is injected into the baggage handling system. Plans are also in place to test self-service bag drop in Terminal 2.
PT Angkasa Pura II, which manages Soekarno-Hatta International Airport, has also revealed that steps are being taken to simplify wayfinding in Indonesia's primary airport.
One of the ways that it plans to achieve this is by making accurate walking distances and times available via its mobile app.