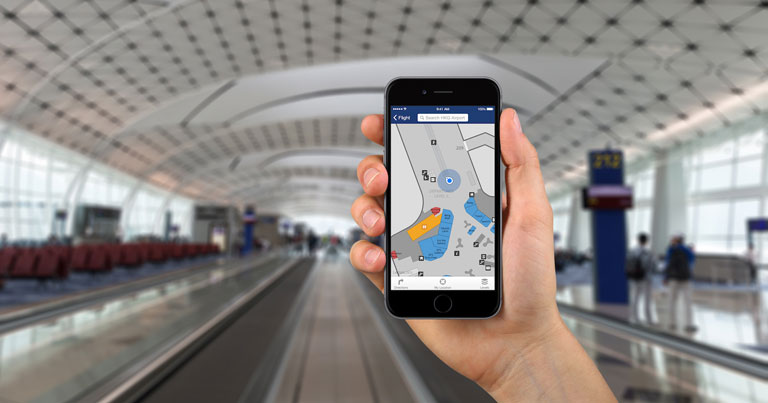 Collinson Group has announced a partnership with indoor mapping and wayfinding specialist, LocusLabs. The relationship will help to enhance the lounge experience and airport services available to Collinson Group's customers, including members of Priority Pass.
Priority Pass will be the first lounge membership programme to integrate LocusLabs' indoor mapping and wayfinding features within its app, through an update due in the coming weeks.
LocusLabs' location-as-a-service technology will be incorporated into the Priority Pass app, making it easier for users to locate lounges and be aware of security wait times, in addition to seeking out other benefits inside airport terminals. Additionally, those with push notifications enabled on their smartphones will be able to receive recommendations of services when entering an airport to help them navigate to lounges and exclusive discounts.
Initially, the partnership will cover major airports including Dubai International, Hong Kong, London Heathrow, London Gatwick, Singapore Changi, Manchester, Amsterdam, Los Angeles, Mexico City and Istanbul Ataturk airports, with more locations due to follow in the coming months.
Christopher Evans, Joint CEO of Collinson Group, said: "Feedback from Priority Pass members consistently highlights the opportunities that contextually-aware mobile technologies can create as we look at smart ways to help an increasingly choice-rich traveller to make the very best use of their time at airports and other transportation hubs. We are delighted to be working with the team at LocusLabs and see their innovative mapping and location services playing a major role in helping us enhance the travel experience we offer our customers and clients."
Campbell Kennedy, CEO LocusLabs, added: "As part of a core focus on customer experience, Collinson Group are leveraging terminal maps and location services as a valuable tool for discovery, but also to facilitate a truly tailored and relevant experience for their mobile users. LocusLabs is extremely excited to realise the potential of the technology together."
The two companies are also collaborating on other technologies including augmented reality (AR) as they look to further assist customers in navigating airports.