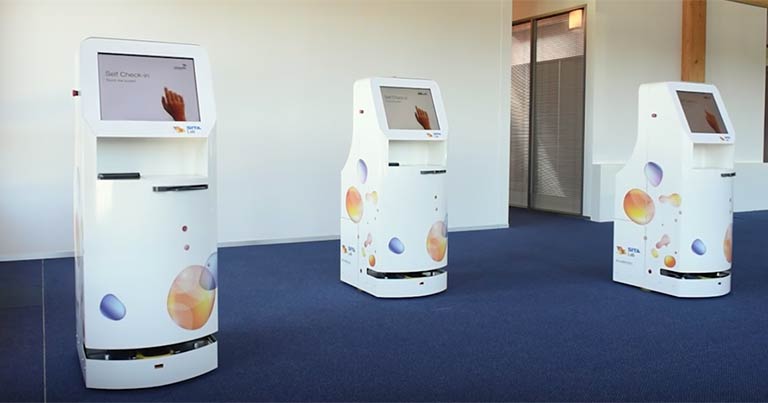 Kansai Airports is planning to trial SITA's "KATE" – an intelligent check-in kiosk that can autonomously move to busy areas in the airport as needed.
The kiosk will use preinstalled application software to store geolocation data and its built-in battery will enable it to move to congested areas with the aim of reducing waiting times.
KATE is equipped with collision avoidance technology to ensure it can move around the check-in hall safely. When its battery is getting low, the kiosk automatically returns to its docking station.
The trial will run from 5 to 28 February and two kiosks will be deployed in Kansai International Airport's Terminal 1. The following airlines will participate in the trial: Air France, Air China, Cathay Pacific Airways, Japan Airlines, Korean Air, KLM, All Nippon Airways, Asiana Airlines and United Airlines.
Sumesh Patel, President – Asia Pacific at SITA, said: "Japan has always been a forerunner in robotic innovations and intelligent technology."
He added: "KATE uses various data sources, including flight and passenger flow information, to identify where additional check-in kiosks are required to reduce passenger queue times at check-in. SITA will work with Kansai Airports to evaluate how this new technology is able to provide an even better traveller experience at the airport."