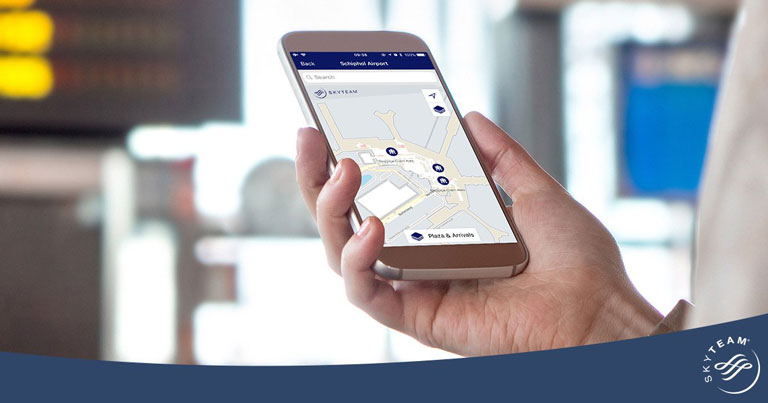 Global airline alliance SkyTeam has launched a series of digital maps to support passenger wayfinding through its global hubs, as it continues investing in technology to enhance the airport experience.
The interactive maps provide customers with a clear and detailed view of their surroundings via their phones from check-in and departures to baggage collection.
"Too often the airport experience can be stressful because customers are rushing through an unfamiliar environment, taking away the enjoyment of travelling," said Perry Cantarutti, CEO, SkyTeam. "Reaching for our phone to find the way is now second-nature and our interactive airport maps will help ensure a more seamless and relaxed trip through the terminal for our customers wherever and whenever they fly."
The new airport maps will be available for iOS and Android on the free SkyTeam app for all the alliance's 39 main hubs, including co-location terminals and the seven airports with SkyTeam-branded airport lounges: Beijing, Dubai, Hong Kong, Istanbul, London Heathrow, Sydney and Vancouver.
SkyTeam's 20 member airlines can also use the map technology and integrate it into their own travel apps. In addition to launching its interactive airport maps, SkyTeam recently rolled out SkyTeam Rebooking, a service recovery tool. Already available at 43 global locations, this technology solution is designed to reduce inconvenience caused to customers by flight delays, cancellations and diversions.