The FTE Startup Hub has been created to make it as easy as possible for corporate innovators and startups in the air transport and travel sector to connect both digitally and in person, engage in meaningful discussions, and lay the foundations for future collaboration. As the first FTE Startup Hub Live event approaches, here's a round-up of the latest Hub developments:
Online startup repository now live with more than 100 startups already listed
The FTE Startup Hub is based around three core elements: the online startup repository, Startup Hub Live Days and the Corporate Partners Innovation Network. We are delighted to announce that the online startup repository is now live, so our Corporate Partners can browse and contact the leading air transport and travel database of startups and scaleups. More than 100 startups and scaleups have already been approved to join, and we are in active discussions with hundreds more who are also interested in joining this game-changing initiative in the near future.
First FTE Startup Hub Live event just 5 weeks away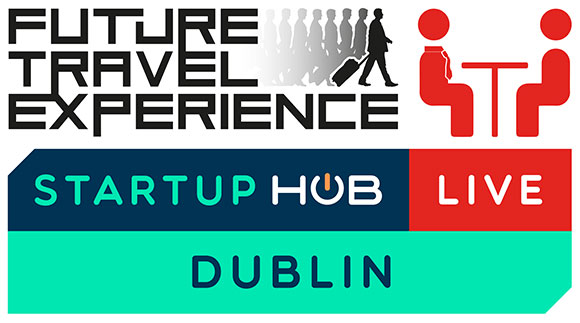 The first FTE Startup Hub Live Day is confirmed to take place in Dublin on Tuesday 5 June (the day before the co-located FTE Europe and FTE Ancillary shows). This event will bring together our Corporate Partners and the best startups/scaleups in the air transport and travel sector, and will include pitch sessions, personalised one-to-one meetings, a dedicated Corporate Partners meeting, and a social and networking event.
WOW air is latest to join as Corporate Partner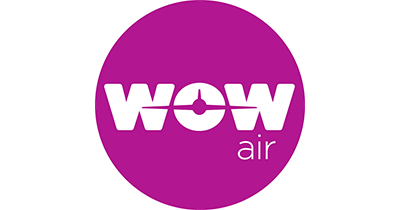 We were proud to unveil this initiative with JetBlue Technology Ventures and Gatwick Airport as our launch Corporate Partners, and we are now delighted to announce that WOW air has also joined the programme. All of these Corporate Partners will be present at the FTE Startup Hub Live Day in Dublin. The FTE Startup Hub promises to be an invaluable platform for any organisation wishing to take its innovation and collaboration efforts to the next level, and we look forward to announcing more members in the weeks to come, each of which are helping us create the industry's first-of-its-kind Innovation Network.
Meet the "Mayor for Startups"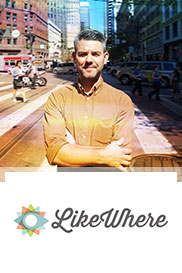 As part of our ongoing efforts to engage with the very best startups in the industry, we have recruited a "Mayor for Startups" – Simon Dempsey, CEO of LikeWhere. Simon will work closely with the FTE Startup Hub team to support our engagement efforts with startups and ensure that we have our finger on the pulse of the latest hot topics and trends in the startup community. He will also be the voice of our startup members to help ensure that as the Hub evolves, it offers as much value as possible to everyone involved.
Become a Corporate Partner
Join the industry's first-of-its-kind Innovation Network
Search for and contact startups via our online repository
Attend dedicated FTE Startup Hub Live events
Free passes to FTE's renowned conferences and expos
View the full list of membership benefits >>
Express your interest in becoming a Corporate Partner >>
List your startup or scaleup for FREE
Place your profile on the FTE Startup Hub
Pitch your solution to our Corporate Partners
Free access to FTE Startup Hub Live events
Discounts to exhibit at FTE's renowned expos
List your startup or scaleup for free >>