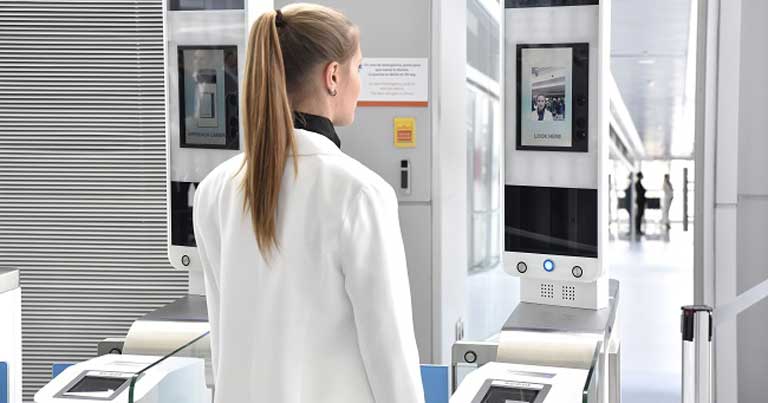 Carrasco International Airport has introduced self-service biometric boarding for LATAM Airlines, allowing passengers to board the plane without having to show their passport or boarding pass at the gate.
Following the Easy Airport programme, launched in 2016, offering passengers biometric border control, the airport is now extending the use of biometric technology to all passenger touch points. The goal is to accelerate traveller flow processing and offer a frictionless journey to passengers.
The expansion of the Easy Airport programme includes the adoption of 16 additional biometric self-boarding gates from Vision-Box. The programme is devised to transform Carrasco Airport into a fully end-to-end contactless experience, where your face is your passport.
Diego Arrosa, CEO at Puerta del Sur S.A., concessionary of Carrasco International Airport and a division of Corporación America, explained: "We seek to transform the Carrasco Airport into a beacon of innovation in Latin America. For that, we have signed agreements with the main technology providers."
He added: "When all the phases of the Easy Airport programme are completed, the positioning of Carrasco Airport will be one of the most advanced terminals in the region in the use of self-service technology and biometrics for the management of passenger flows."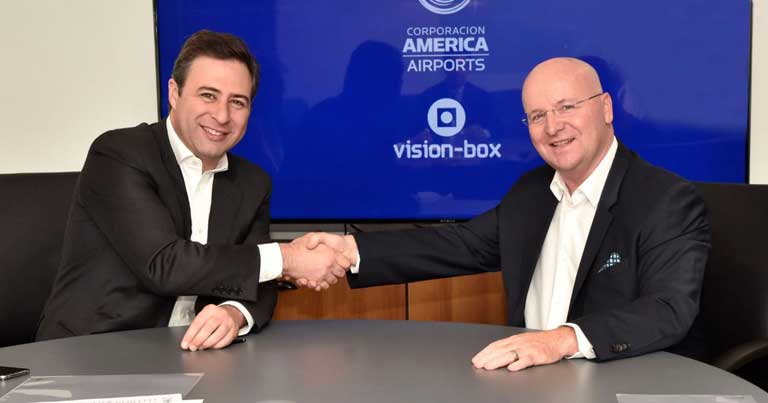 Moreover, the inauguration, which took place on 26 October, also marks the onset of a strategic modernisation plan that will span over 50 airports operated by Corporación America. The company has signed an exclusive partnership agreement with Vision-Box to bring seamless travel technologies to other commercial airports in the network.
Miguel Leitmann, CEO of Vision-Box, stated: "About two years ago, Vision-Box and Corporación America envisioned Carrasco International as the blueprint for a fully connected 4.0 digital airport, with passengers journeying seamlessly without obstacles. Our joint vision now materialises through the implementation of our common-use orchestration platform which fuels the biometric passenger touch points at multiple steps of the traveller's journey. Carrasco International is slated to establish leadership in being the first end-to-end Seamless Travel Airport in Latin America. It simply took a shared vision and exemplary multi-stakeholder cooperation to get here."
He added: "This is the role model soon to follow at other Corporación America airports. The alliance we celebrated today marks the beginning of a transformational wave that will extend seamless travel technologies to more airports, more stakeholders and more people around the world. It'll have a memorable impact on travel and build the foundations to transform the passenger lifestyle."