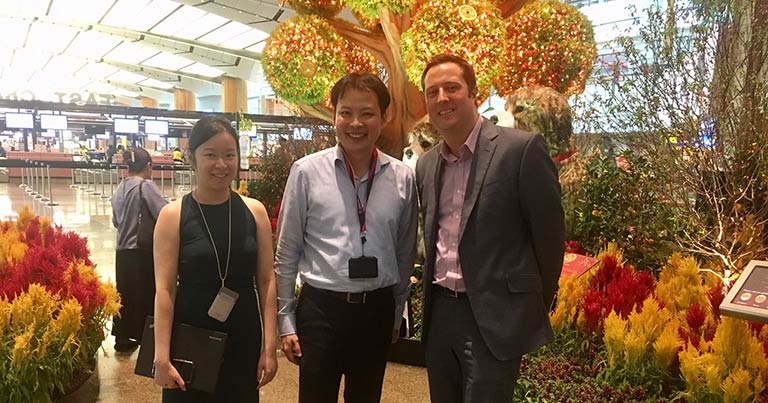 In January 2017, Changi Airport Group (CAG) unveiled its S$50 million Changi Airport Living Lab Programme, which is at the heart of its plans to drive innovation. More than a year on, FTE caught up with CAG's Bernard Siew, Vice President, Innovation Lab, to find out how this venture is helping to foster innovation.
While Changi Airport has undoubtedly been a pioneer in new solutions over the years, CAG has recognised a further need for innovation to continue to strengthen the airport's competitiveness as an international hub. The Living Lab Programme responds to this need by providing a platform for collaboration with innovation-driven companies and startups to develop and demonstrate new technology solutions in a live airport environment.
A record 62.2 million passengers travelled through Changi Airport in 2017. The new Terminal 4 opened in October 2017 and this year the airport has been registering strong growth again, with 43 million passengers between January and August. Due to open in 2019, Jewel Changi Airport will expand the footprint of the airport's T1 and increase the latter's passenger handling capacity to 24 million passengers per year, while a new T5 will provide additional capacity of up to 50 million passenger movements per annum when it is ready in the 2030s.
With this expansion in mind, building on innovation is indeed essential to transforming the business and operations of the airport for the future.
Rethinking Changi Airport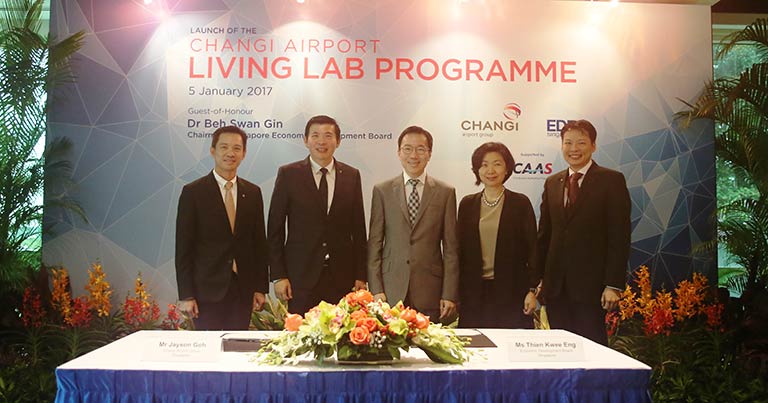 "There are two key benefits of launching the Living Lab Programme," says Siew. "Firstly, one of the biggest values is that it puts us on the radar for startups."
In fact, Changi is no stranger to the startup culture. In 2015, CAG held its first open innovation initiative, a hackathon, which gathered together more than 100 startups and innovators to rethink the passenger experience. "One of the main things that emerged from the hackathon was that most people when they hear about an airport, they naturally think about the aviation sector. So, the Living Lab is giving us a chance to rethink what Changi Airport is. Is it an airport only, a hotel or a shopping mall, is it a transformation hub?"
Indeed, the diverse nature of CAG's business makes it an attractive partner for startups. "Some startup companies might think that their technology or solutions won't fit in the aviation industry, but once they realise the different aspects of the airport, it changes their perspective," Siew explains.
"Here in a single day, we have more than 200,000 people walking through the airport. For a lot of IoT (Internet of Things) and AI (artificial intelligence) companies, their solution is fundamentally based on one thing and that is data. There aren't many other environments where you get this density of data concentrated in one place. I believe this is one of the key values that we can bring to startups."
Upon the launch of the Lab, CAG introduced four main areas of focus – automation and robotics; data analytics and the Internet of Things; non-intrusive security technologies; and smart infrastructure management – aiming at optimising resources, improving operations and enhancing the overall passenger experience, while challenging the clash between security and efficiency.
New approach to startups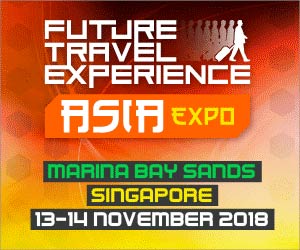 Moreover, Siew explains that this categorisation has helped CAG find a new approach to dealing and communicating with the startup community. "Meeting with startups for one hour each can be difficult in terms of realising how to add value in helping them scale up their solutions. So, we turned this model around and we announced these focus areas."
He continues: "One thing we did last July was to launch a challenge in the area of video analytics. We wanted real-time alerts when vehicles entered a restricted zone. Right now, this process is very manual. But at the same time, we have at least one CCTV camera on every aircraft gate. So, we thought, can we leverage the advances in video analytics and AI to carry out round-the-clock monitoring and send out real-time alerts to the right people. We set this challenge and invited startups from all over the world to propose a solution.
"We gave the startups two weeks' worth of video data which they could use to "train" their AI machine. After one month of "training" of their AI, we reconvened and posed each startup with a new video footage. The startups demonstrated what they could do with their solutions. We started with 20 companies and proceeded with six companies that were able to derive the best results. What surprised us was that some of the remaining 14 companies came up and thanked us for the two weeks' worth of video data because the data helped them to sharpen their algorithms and solutions. So, time well spent. It's a very productive approach for both parties."
In addition to this, Changi has already tested some other pioneering solutions including autonomous cleaning robots. The use of automated guided vehicles to transfer passengers between terminals is also being considered.
"Internal transformation"
While innovation will certainly drive the aviation industry forward, Siew highlights the importance of "internal transformation" of the business. "It is important to take care of the internal processes and culture, not just external networks and connections. Innovation involves a lot of change management. It takes trust, empathy, structured and disciplined processes, and a "leap of faith" to deviate from the norm and do things in a different way (or innovate in short). Problems are not usually solved by just technology alone; it involves understanding operational context, processes, and the users."
And for other airports who are considering launching their own innovation labs, Siew advises: "Don't measure experiments by success or failure; each experiment is an objective way to test our hypothesis. It's better to test and verify than to debate what's the best approach."
Changi Airport Group is a Headline Partner of the free-to-attend Future Travel Experience Asia EXPO 2018 (13-14 November, Singapore). As well as a major exhibition of the latest products and solutions for airports and airlines, the event will include a Premium Conference, featuring a keynote address by Lye Teck Tan, Executive Vice President – Airport Management, Changi Airport Group. Visit the event website to find out more >>
View the list of airports and airlines already registered to attend