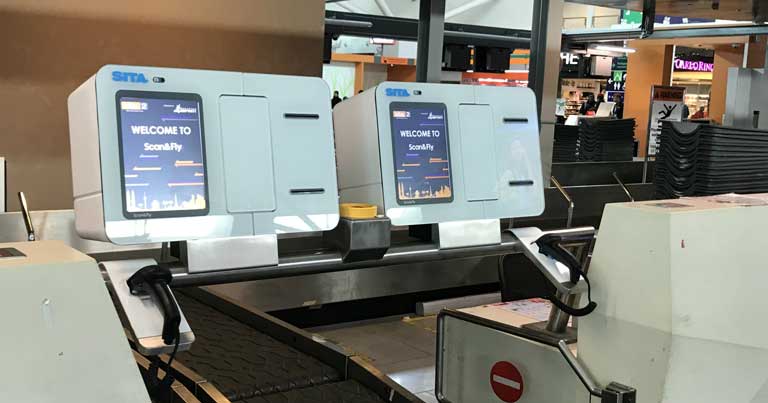 Kuala Lumpur International Airport Terminal 2 (KLIA2) will implement a further 15 SITA Scan&Fly self bag drop units, following the successful implementation of 15 units earlier this year.
Baggage processing time has been cut in half for AirAsia passengers using the bag drop technology at KLIA2, taking between 30-40 seconds on average compared to the 75 seconds previously, and reducing the wait time for check-in by 40%.
Azli Mohamed, Chief Strategy Officer, Malaysia Airports Holdings Berhad (MAHB), who will speak in the Premium Conference at FTE Asia EXPO 2018 (13-14 November, Singapore), said: "More than 25 million passengers pass through KLIA2 annually and that number is set to grow rapidly. We want to give each and every one of those passengers the best possible experience.
"SITA's Scan&Fly solution will enhance the experience we're able to offer by further reducing queues at peak times, smoothing out the passenger journey, and ensuring more accurate baggage handling. The self-service bag drop allows airlines at KLIA2 to better manage their resources and reallocate agents to focus on delivering an improved customer experience."
The addition of SITA Scan&Fly into the check-in process has drastically improved the overall check-in times. Prior to the implementation, the average wait time for passengers in KLIA2 was around seven minutes but this has been reduced to just four minutes and has increased the capacity of this area of the airport.
Sumesh Patel, President, Asia Pacific, SITA, added: "The extension of our partnership with MAHB will help them excel during this period of immense growth in travel in the region. The initial success of Scan&Fly at KLIA2 terminal is testament to how technology can improve the passenger experience and airport operations. More and more, passengers expect self-bag drop and other self-service options to be provided, they appreciate how it will speed up their journey and give them more control."