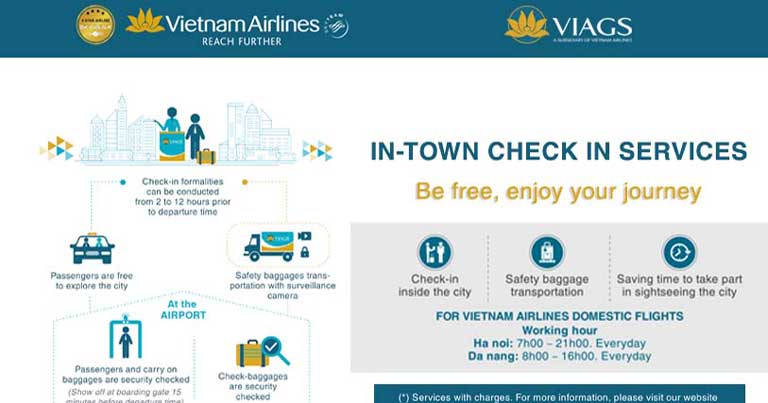 Vietnam Airlines has announced the launch of its In-Town Check-In service. The service is provided by a subsidiary of Vietnam Airlines – Vietnam Airlines Ground Services Limited Company (VIAGS). The airline has become the first to offer this service in the country.
The In-Town Check-In service will enable passengers to carry out all check-in procedures – including seat selection, collecting boarding passes and luggage tags, and checking baggage – at the facilities in Hanoi and Da Nang, available from November 2018.
The service is applicable to Vietnam Airlines' domestic flights departing from Noi Bai or Danang airports. Passengers can use the in-town check-in service on the day of departure and at least two hours prior to their scheduled flight departure time.
Le Hong Ha, Executive Vice President of Vietnam Airlines, said: "Our ultimate aim is to provide our passengers with a pleasant and seamless travel experience. By integrating In-Town Check-In, customers can enjoy an on-ground service that meets the 4-star standard of being safe, quick and convenient. As the first and only carrier in Vietnam to offer this service, Vietnam Airlines hopes this development will add significant value to our customers and enable us to reach 5-star status in the foreseeable future."