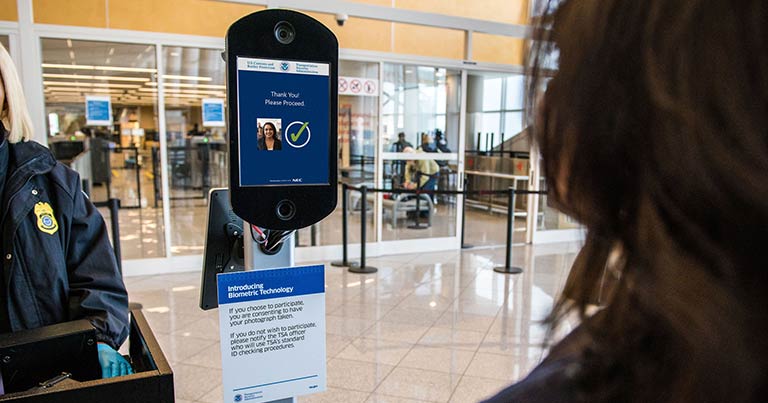 Delta Air Lines, in partnership with U.S. Customs and Border Protection (CBP), Hartsfield-Jackson Atlanta International Airport (ATL) and the Transportation Security Administration (TSA), has unveiled the first biometric terminal in the United States at Atlanta's Hartsfield-Jackson International Airport (ATL) Terminal F.
Passengers flying direct to an international destination on Delta, Aeromexico, Air France, KLM or Virgin Atlantic can now use facial recognition technology at check-in, bag drop, the TSA checkpoint and the boarding gate as well as for CBP processing when arriving into the United States.
Biometric touch points throughout the terminal started coming online in mid-October and less than 2% of passengers have been opting out of using the facial recognition technology, according to Delta. If travellers do not want to participate, they can just proceed normally through the airport. Based on initial data, the facial recognition option is saving an average of two seconds for each customer at boarding, or a total of nine minutes when boarding a wide-body aircraft.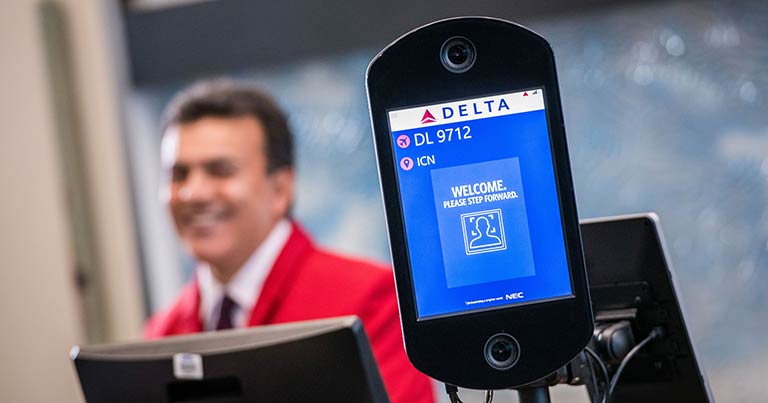 "Delta's successful launch of the first biometric terminal in the US at the world's busiest airport means we are designing the airport biometric experience blueprint for the industry," said Gil West, Delta's COO. "We're removing the need for a customer checking a bag to present their passport up to four times per departure – which means we're giving customers the option of moving through the airport with one less thing to worry about, while empowering our employees with more time for meaningful interactions with customers."
West added that Delta plans to scale the end-to-end airport biometric terminal experience to the airline's hub in Detroit in 2019. Delta, in partnership with CBP and the Wayne County Airport Authority will expand the facial recognition boarding test that started in July to all 14 international gates at McNamara Terminal in the Detroit Metropolitan Airport (DTW) by mid-December.
With this move, any customer flying direct to an international destination from DTW will also have the option of using facial recognition technology at boarding. In 2019, Delta will roll out facial recognition technology at DTW from curb to gate for its customers.