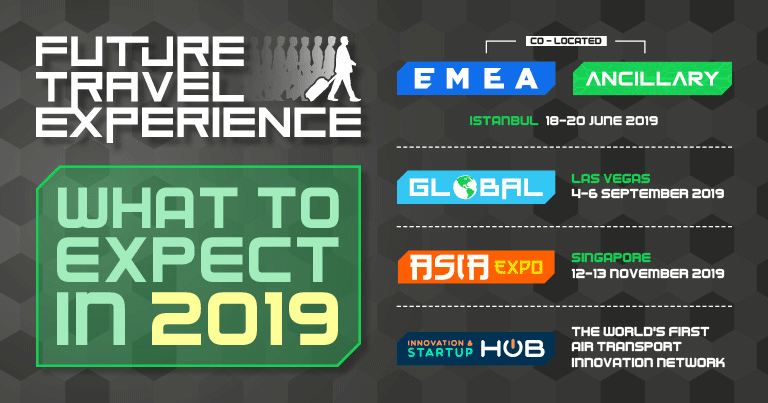 A message from Daniel Coleman, Founder, Future Travel Experience
It is incredible to think that 2019 marks 13 years since the launch of Future Travel Experience (FTE), which started with a standalone conference in North America back in 2006. Fast-forward to today and we now host renowned conferences and exhibitions around the world, which are complemented by our original online media, unique thought leadership Think Tanks, and industry change initiatives like the FTE Innovation & Startup Hub. We are very proud to have created a one-of-a-kind ecosystem in which the most progressive minds from our industry come together to collaboratively solve industry challenges, and to be inspired on what they will do next by hearing from the most progressive players from both within and outside of our sector.
Last year, more than 3,000 air transport and travel industry executives, representing airlines, airports, vendors, startups, government agencies, associations and a variety of other stakeholders, registered to attend FTE's shows in Europe, North America and Asia. In 2019, we are determined to deliver even more value to an even larger audience, and to continue to play an important role in helping to advance the industry we are so passionate about.
As I'm sure you know, here at FTE our main focus is on innovation. Of course, end-to-end passenger experiences, collaboration, progressive design, digital transformation and the latest technological advancements are all close to our heart but the one theme that ties everything together is innovation – a theme that will continue to run through everything we do over the next 12 months.
FTE events in 2019 – Istanbul, Las Vegas and Singapore
Our conferences and exhibitions are at the epicentre of our plans for the coming year, starting with FTE's first event in Istanbul this June. Following the success of the FTE Europe shows in London, Amsterdam and Dublin in recent years, we are expanding and rebranding the show as FTE EMEA. This regional show for Europe, the Middle East & Africa will be co-located with the 3rd FTE Ancillary, and The New Airport Show Istanbul at the Istanbul Congress Center from 18-20 June, which will help to celebrate the opening of the landmark new Istanbul Airport mega-hub and has the support of Turkish Airlines and İGA.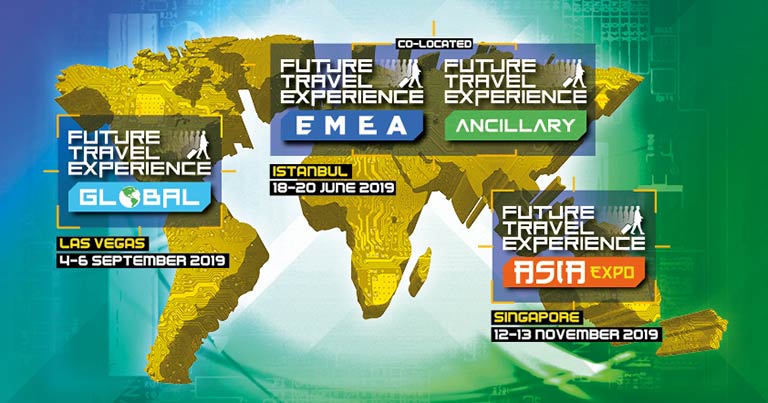 Meanwhile, FTE Global will return to Las Vegas but will move to a stunning new venue, ARIA Resort & Casino, taking place from 4-6 September (we have already confirmed Mo Gawdat – a Google X visionary of recent years – for an opening keynote). FTE Asia EXPO, which is now established as the definitive regional industry event in Asia, will return to Singapore on 12-13 November, once again with the official support of the Airline Passenger Experience Association (APEX), Onboard Hospitality and Changi Airport Group. We have exciting new plans in place for each of this year's shows and you can find out more on our 2019 event websites, which are now live.
FTE Innovation & Startup Hub – the world's first air transport innovation network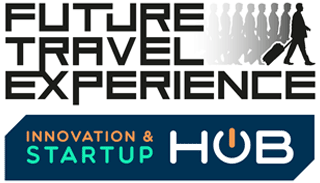 One year on from the hugely successful launch of our pioneering FTE Startup Hub, I can also share our plans for the FTE Innovation & Startup Hub. Last year saw the likes of JetBlue Technology Ventures, Gatwick Airport, WOW air, Vantage Airport Group, Alaska Airlines, Hamad International Airport, Ryanair, Hong Kong International Airport and Japan Airlines participate in the Startup Hub, along with more than 170 startups and scaleups, 40 of which pitched at dedicated FTE Startup Hub Live events. Valuable connections were made and many new working partnerships have been established to give our Corporate Partners the competitive edge they were looking for by working with us.
This year, the FTE Startup Hub will be complemented by the FTE Innovation Hub – the world's first global air transport innovation network, which we have launched to connect the people who are driving innovation across the aviation sector. This members-only platform will bring together the industry's innovators both remotely and in person to share ideas, learnings, expertise and advice, and collaborate for the benefit of the wider industry. Please feel free to get in touch if you'd like to find out how you can get involved.
FTE Advisory Boards – now representing 17 airlines and airports
Everything we do here at Future Travel Experience is underpinned by the invaluable support that we receive from our Advisory Board members, who are not only ambassadors for FTE but also take time out of their busy schedules to help shape all aspects of our planning, from event agendas through to marketing strategies. It is a sign of how far we have come since our launch in 2006 that our Advisory Boards (including our new Ancillary Advisory Board) now include senior figures from some of the industry's biggest and most forward-thinking organisations, including JetBlue Airways, Bengaluru International Airport, Cathay Pacific, WOW air, Google, Jetstar, Changi Airport Group, McCarran International Airport, Brussels Airlines, Swoop, Virgin Atlantic, easyJet, Cebu Pacific, Philippine Airlines, APEX, Peach, AirAsia, American Airlines and Qatar Airways. Each of the Advisory Board members helps to ensure that we have our finger on the pulse of the hottest topics in the air transport sector, and that all of our activities offer the most possible value to every attendee.
Join us on our journey in 2019
As we start the new year, I would like to take this opportunity to thank our existing customers and partners for your ongoing support and I hope we will continue to inspire your next steps through our exhibitions, conferences, media and thought leadership initiatives. To those of you who are yet to attend or exhibit at an FTE event, I hope this will be the year that our paths cross.
Future Travel Experience is far more than an events and media business; it is a movement in its own right and by being part of our ecosystem you will undoubtedly forge relationships and do business with senior industry figures responsible for planning future strategies who you quite simply won't meet at traditional industry shows or forums. We attract those with a unique innovation-focused mindset, so if you are a like-minded individual, why not join us on our journey and help to shape the future of your organisation and the wider air transport sector?
In closing, I wish you all the best for 2019 and encourage you to get in touch with us to share your opinions on what you would like to see from FTE in the months ahead and explore how we might be able to collaborate.
Happy New Year.
Daniel Coleman, Founder, Future Travel Experience