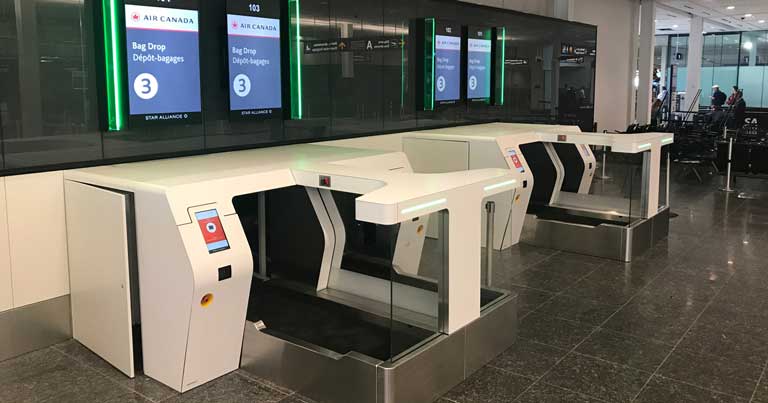 Montréal-Trudeau Airport (YUL) has installed automated baggage handling from Materna intelligent passenger solutions (ips), as the airport prepares for increases in passenger numbers. A total of 16 self-bag-drop units are now in operation at the airport.
The new check-in area in the terminal building at Montréal-Trudeau Airport delivers an improved passenger experience with its 16 new self-bag-drop units, positioned as a self-bag-drop island.
Utilising a two-step process, passengers can now print bag tags at the check-in kiosk and move directly to a self-bag-drop unit, decreasing processing times and therefore enhancing the passenger experience.
The innovative Air.Go solution from Materna enables Montréal-Trudeau Airport to achieve more effective passenger handling and is a key step in handling the challenges of rapidly growing passenger throughput.