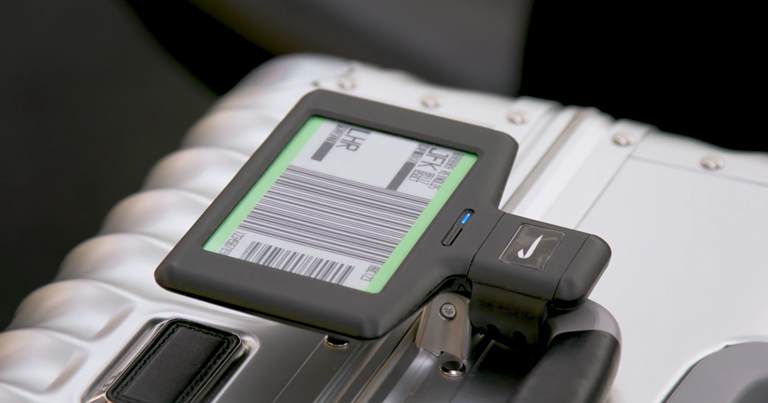 British Airways passengers will soon be able to take advantage of a simpler luggage check-in process, following the announcement of the airline's partnership with ViewTag.
ViewTag is a reusable, electronic bag tag that securely attaches to luggage allowing customers to take more control of their journey by tagging their bags before they arrive at the airport. ViewTag is equipped with radio frequency identification (RFID) and Bluetooth Low Energy (BLE) technology, and a digital display that shows the same flight information as traditional paper-based bag tags.
Using the British Airways mobile app, passengers can check-in to get their boarding pass and synchronise that information to their electronic bag tag with a Bluetooth LE connection using their smartphone.
Richard Warther, CEO at ViewTag, said: "By allowing passengers to transfer their information digitally before they arrive at the airport, check-in is reduced to a matter of seconds."
Branded "TAG" by British Airways, the product is available to purchase at the introductory price of £63, while from October the standard price will be £80. TAG doesn't require you to screw-mount it to your luggage or use adhesive materials. Instead, it works more like a traditional luggage label, meaning you can transfer it to whichever piece of luggage you choose to travel with.