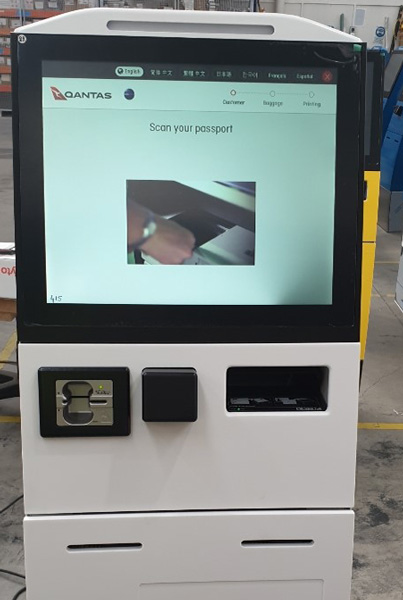 Queenstown Airport has selected Elenium Automation to provide end-to-end self-service solutions to help improve passenger processing.
The solutions include 15 user-friendly self-service kiosks that will provide a full and fast check-in process, as well as eight boarding gates, 12 counters and an advanced two-step self-service bag drop solution. In addition, Elenium will also supply full management and monitoring software, that will ensure operational issues can be addressed proactively.
The solutions aim to improve passenger satisfaction by streamlining check-in times, reducing stress and making the airport experience more seamless.
Queenstown Airport Corporation General Manager, Commercial and Customer Experience, Olivia Pierre said: "We are committed to innovation and finding world-class integrated solutions. Introducing this state-of-the-art technology at Queenstown Airport will allow us to work with our airline partners to improve our customers' experience, helping create a memorable park-to-plane journey for our passengers."
Elenium Automation CEO and Co-founder, Aaron Hornlimann, said this project represents a significant modernisation step for a regional airport and a leap forward for Elenium as it aims to revolutionise the airport experience globally.
"We're thrilled to be partnering with Queenstown Airport to prove that significant efficiency and passenger experience gains can be achieved anywhere, not just at large airports. Our products are designed to be accessible, user-friendly and easy to implement," Hornlimann said.
"Our ultimate vision is for passengers to simply walk through the airport unencumbered. It will be exciting to see this approach being phased in at Queenstown."