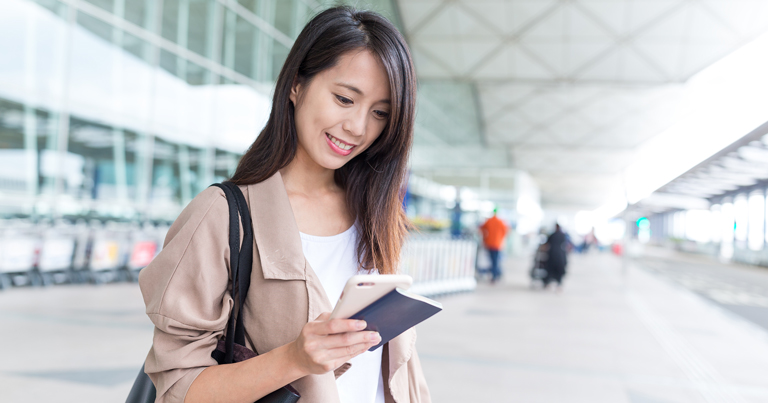 Ryanair has signed a new contract to continue using 15below's passenger notifications platform, which allows it to quickly and easily communicate with customers and deliver personalised customer service. The contract has been extended until at least 2022, which will mark the 20th anniversary of Ryanair becoming 15below's first ever customer.
Ryanair has used the platform to send more than 48 million messages to passengers, including schedule change notifications, customer care advisories, VAT receipts and gift vouchers.
Nicholas Key, CEO at 15below, says: "I am delighted that our longest-standing customer has signed a new contract with us. Ryanair's growth over the last two decades has been extraordinary and we are proud to have played a small part in this.
"As one of the world's most popular airlines, it's essential for Ryanair to be able to quickly and easily reach huge numbers of passengers at short notice, either with essential information prior to departure or when flight schedules are unexpectedly disrupted."
The 15below platform is designed to help airlines achieve high levels of operational efficiency and customer service. 15below integrates with Ryanair's Navitaire New Skies reservation system to identify bookings that meet certain criteria before sending automated notifications across multiple channels – including email and SMS – to inform and advise passengers.
"Ryanair has enjoyed incredible results with us, sending almost 50 million notifications last year that kept passengers informed and empowered at every stage of their journey while reducing the burden placed on its ground teams and contact centre," Key explained.
Gemma Chalk, Head of Account Management, EMEA & Americas at 15below, added: "Ryanair is one of the world's most innovative and recognisable airline brands and we are proud to help it connect with many of its 130 million-plus annual passengers.
"I have worked with the team at Ryanair for the last 11 years and over this time have seen huge changes and immense growth throughout the organisation. I am delighted the partnership will continue to flourish as we help Ryanair go even further in introducing new process efficiencies that deliver enhanced customer experience for passengers."