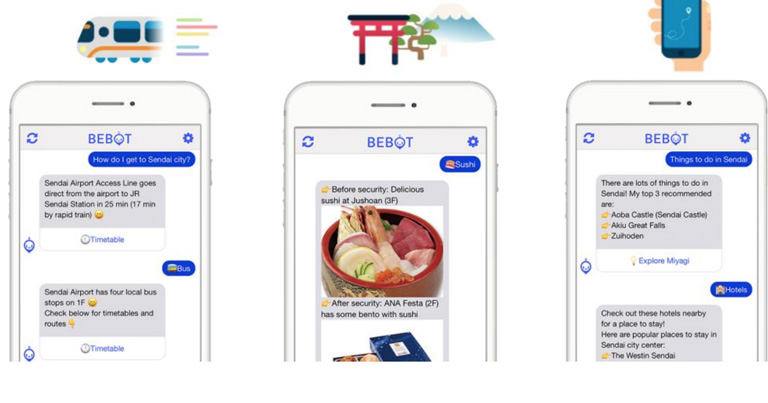 Sendai Airport has started a three-month trial of AI-powered chatbot Bebot. The chatbot has been specifically developed to serve English-speaking travellers.
Using AI, Bebot, created by AI developer Bespoke, provides tourists with an intuitive, responsive and friendly channel to ask all questions that arise during travel. Passengers are connected to Bebot automatically when accessing Sendai Airport's free Wi-Fi, without the need to download any additional apps.
Using natural language chat, Bebot advises travellers on how to quickly access airport information about shops, restaurants, luggage storage and other available services, as well as Sendai tourism info, transportation options and how to get to other major areas in Japan.
"Wondering about a connecting flight, where to find a money exchange, how to take a cab to a nearby restaurant, or where to find a comfortable place to stay? Bebot, will give you an answer right away," said Akemi Tsunagawa, founder and CEO of Bespoke.
"Our unique AI was developed from the ground up to serve the specific needs of travellers, providing them with the timely info, tips and guidance they need to navigate foreign lands and new places."