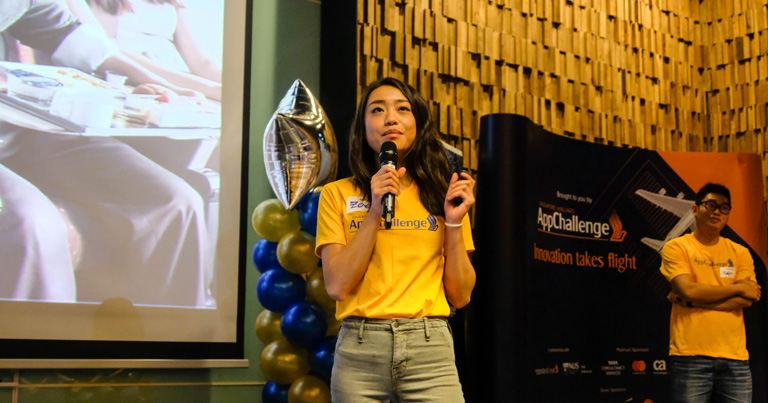 One of the most significant shifts in the air transport industry in recent years is the willingness of airlines and airports to tap into the startup scene in search of solutions that can help them deliver business improvements. One of the companies at the forefront of this trend is Singapore Airlines, which recently launched the fifth edition of its AppChallenge.
This initiative, which is open to startups around the world, invites applications from innovators who have solutions that can help to deliver improvements in four key areas: Customer Experience (on-ground, lounge and in-flight); Travel Ecosystem (KrisShop); Engineering (aircraft maintenance); and Sustainability (resource management).
The submission round is open until 23 August 2019 and those selected to pitch in the final will have an opportunity to present their solutions to Singapore Airlines' management, including the CEO, during a dedicated event on 18 October 2019.
"We want the Singapore Airlines AppChallenge to be as broad as possible in terms of its reach, to make sure that anyone who has the skills and talents can help us solve these pain-points and business challenges," said Jerome Thil, Vice President Digital Innovation, Singapore Airlines, who will be speaking at the upcoming FTE-Apex Asia EXPO, Singapore, 12-13 November, for which SIA is a Headline Partner.
Startup mentorship and funding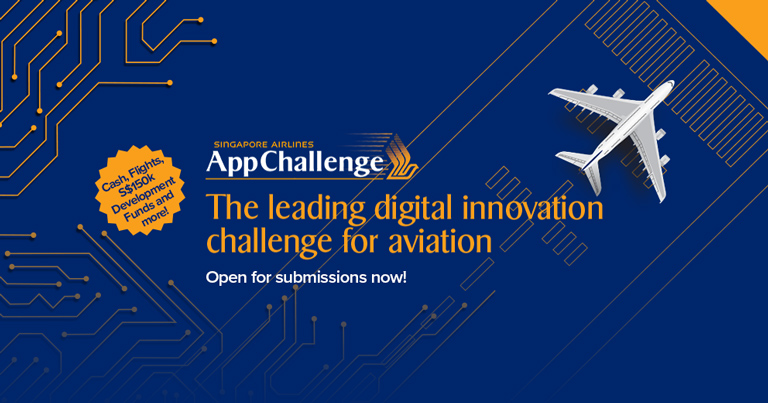 The AppChallenge, which is supported by the FTE Innovation & Startup Hub, not only offers cash prizes of up to S$12,000, but also unique access to Singapore Airlines as a potential partner. As Thil outlined, the winners are invited to participate in the SIA Accelerator Programme, which offers mentorship and funding up to the value of S$150,000 to startups.
"The AppChallenge allows startups to convince us that they can do something about our problems and challenges," he said. This is very much a prototyping exercise, which allows applicants to have their solutions evaluated by airline experts and, if selected, to pitch in the grand finale. In Thil's words, it's a case of "show me what you can do".
The next stage, the SIA Accelerator Programme, then enables selected startups to participate in a three-month programme. "During the Accelerator Programme, we actively collaborate and work together with the startups, building solutions that work and are validated by the business," Thil stated. "We're not talking about a prototype anymore; we're talking about a proof of concept or a minimum viable product, which actually proves that the startup can deliver their solution in situ. The reason we do this is because we want to make sure that we learn about the startup as much as they learn about us. We believe that innovation and creating solutions is all about people working with people, so we have to get to know them and they have to know us."
The third level of the airline's engagement with the startup scene is the Venture Studio, which exists to explore potential investment opportunities, although Thil states that "in no way is this designed to just be a corporate venture initiative".
This multi-faceted approach has already presented some notable success stories. Among them is a startup called F5Shift. One of the finalists in the 2018 AppChallenge, F5Shift, which addresses the problem of food wastage on flights, was invited to participate in the Accelerator Programme. Fast forward a few months and work is now ongoing to integrate their solution into the Singapore Airlines business.
Advice for startups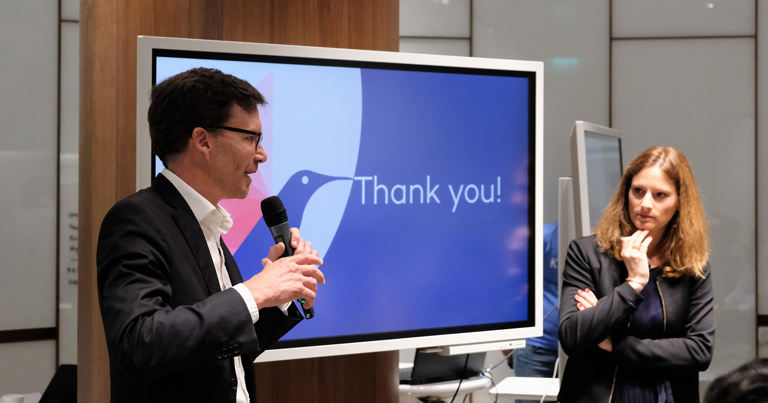 To help promote the AppChallenge, Singapore Airlines has been holding roadshows in various locations, including China, Indonesia, Singapore and the United States. "This is a good way to show how Singapore Airlines is creating a bridge that connects us with the startup and innovation community," said Travis Lim, Senior Business Technologist Digital Innovation Lab, Singapore Airlines.
With hundreds of applications already received, the level of competition to reach the semi-final and then the final is expected to be extremely high. So, what exactly are Thil, Lim and their colleagues looking for and how can startups stand out from the crowd?
"We see a lot of startup pitches; every week we have startups or vendors popping in with something interesting to share and present," Thil explained.
"I remember an occasion where a startup came in and they talked only about Singapore Airlines. They did their homework before the meeting, presented a use case which was all about a Singapore Airlines business problem and said 'this is the way we can help you solve it'. Their logo was not even present on the slide deck. They didn't even promote the name of their company once in the meeting. I was extremely surprised. I asked the guy why didn't they mention the name of the company and he said 'we are here to solve your problem and if you welcomed us here today, I guess it's because you already know who we are'. I thought this was fantastic."
Thil continued: "So, my advice to startups is show empathy and show care for what we do and who we are as a business. In the end, the only way to succeed together is through people. Innovation is all about people."
Thil also stated that showing flexibility is important, as is the quality of the team and the feasibility of the solution being presented. However, the only way to really find out if you have what Singapore Airlines is looking for is to submit an entry for the upcoming AppChallenge.
Startups and innovators, as well as Singapore-based students, have until 23 August 2019 to enter the fifth edition of AppChallenge. You can find out more and submit your entry here.