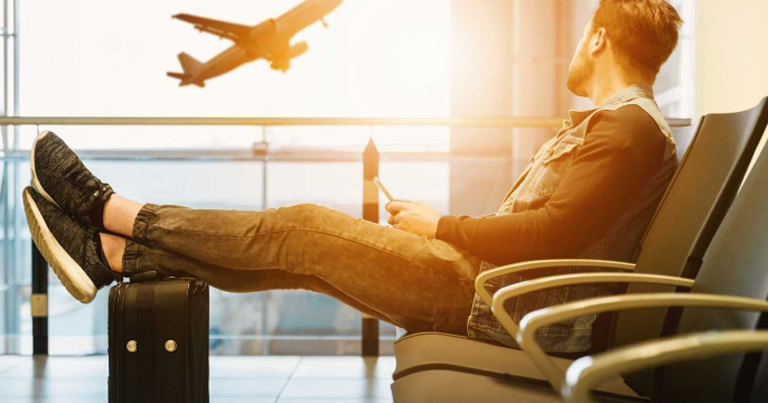 Sponsored advertorial by NEC
By Jason Van Sice, Director, NEC Advanced Recognition Systems
The airport travel experience has remained constant for a long time. For many of us, words like "unpredictable", "slow" and "frustrating" immediately come to mind. I've spent a lot of time in airports, and can personally affirm that the international pursuit of innovation within the aviation industry could not be more obvious or focused than it is right now.
Your usual experience: arrive at the airport, wait in a line to get your ticket, wait in a line for security, then wait in a line to board your plane – and until just a few years ago, this was generally the case. However, as other fields have proven the advantages of certain technologies, applications to, and acceptance by commercial aviation has become more and more apparent. Biometric solutions have especially begun revolutionising the airport experience for all stakeholders involved – travellers, airlines, airport operations, vendors, government, and law enforcement.
About five years ago, biometrics did the same for the mobile device industry – and before that, fingerprints were only associated with law enforcement. Today, fingerprints have become ubiquitous as a quick and easy replacement for our passwords, allowing us to unlock everything from our phones to our bank accounts, with a single press. The ease of use has made life a lot simpler for users and a lot more secure for providers.
Today technology is revolutionising airports by creating a seamless experience for travellers. From self-driving vehicles to optimisation of back office operations, to facial recognition and analytics that reduce wait times using dynamic content displays, a digital transformation in the aviation environment is definitely under way. And an important priority has universally taken shape: how to make travellers safer and the customer experience more convenient throughout the aviation journey – everything from check-in, bag-checks and security to airport shopping.
Security is, of course, of the utmost importance, and rightly so – even though it often has a negative impact on the traveller experience. We know the Transportation Security Administration (TSA) and Customs and Border Protection (CBP) are working daily (and nightly!) to keep our skies safe, which is why biometrics is so important to the security process. Having the ability to instantly verify that secure documents are valid and do match the identity and confirmed reservation of the traveller ensures that only vetted passengers arrive on the other side of that security line. Biometric security enhancements actually serve a dual purpose; not only are biometrics more accurate at screening individuals, they also move lines along faster. By bringing automation to necessary processes – that can then be optimised and become more predictable, this creates a better airport experience for everyone.
With the ability to predict wait times, passengers are able to spend more time doing what they choose, from relaxing in the lounge, to visiting duty-free shops (as biometrics also lets you "pay with your face"!)
Big change cannot be driven solely by the technology, though, which means leadership events like Future Travel Experience Global, Las Vegas, 4-6 September 2019, for which NEC is a Diamond Sponsor, are extremely important. More collaboration among industry stakeholders is critical to the success of the digital revolution in commercial aviation, for real change that is predicated on thoughtful policy and implementation, careful execution, and effective change management.
This paradigm shift is being driven by a recent realisation by all stakeholders that, in fact, there is a common goal – digital transformation, for a better customer experience, improved commerce, cost and time-savings, optimised security and smoother airport operations.
Next time you're at the airport, think about how biometrics could be improving airport operations, and making your life more secure.
To learn more about NEC's aviation solutions visit www.necam.com/aviation and follow up blog NEC Today at www.nectoday.com.
Read the full article on the NEC Today blog here.