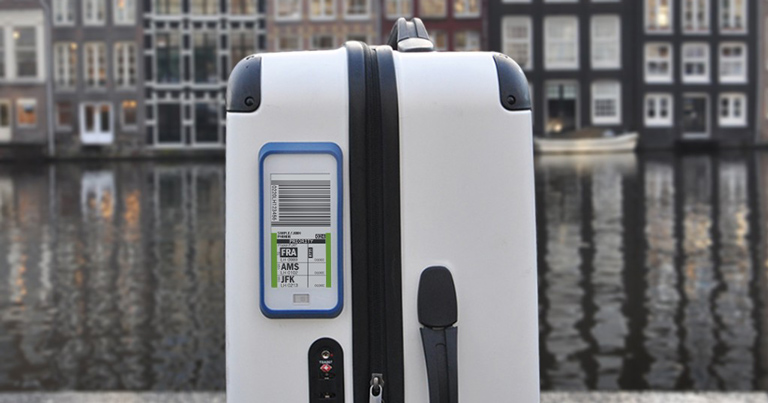 China Southern Airlines has partnered with BAGTAG to introduce electronic luggage tags. Passengers departing on domestic flights from Baiyun International Airport will be able to check in using BAGTAG starting mid-August. This service will be extended to other domestic and international airports within China including the new Beijing Daxing International Airport, which is scheduled to start operations in September 2019.
"China is soon to be the largest aviation market in the world, therefore it makes perfect sense that we partner with China Southern Airlines, the largest Chinese airline, to introduce the Electronic Bag Tag concept," said Jasper Quak, Managing Director of BAGTAG. "China Southern Airlines' has a great track record in digital innovation, and combined with our experience working with major carriers, makes us very confident this rollout will be the beginning of a great partnership."
"We are very proud to be the first airline in China to introduce electronic bag tags," commented Twinkle Li, Senior Director Product and Service for China Southern Airlines. "Our top priority is always offering the best service to our passengers and we believe electronic bag tags are a big step forward. With this paperless solution, passengers can save significant time at the airport. We firmly believe our partnership with BAGTAG will allow us to make this a success in China and internationally. The BAGTAG platform offers us a turnkey solution for electronic baggage tags that is very easy to integrate and works worldwide."
BAGTAG attaches to any type of suitcase or travel bag, its e-paper display replaces thermal paper stripes, making this an eco-friendly solution to keeping luggage secure and easily trackable. Check-in is done on the airline's mobile app and the bags are dropped off at airport bag drops.
According to BAGTAG, due to the enhanced readability of the e-paper display and RFID technology, airport baggage handling systems are more likely to properly scan the bag, reducing the risk of bags getting lost.