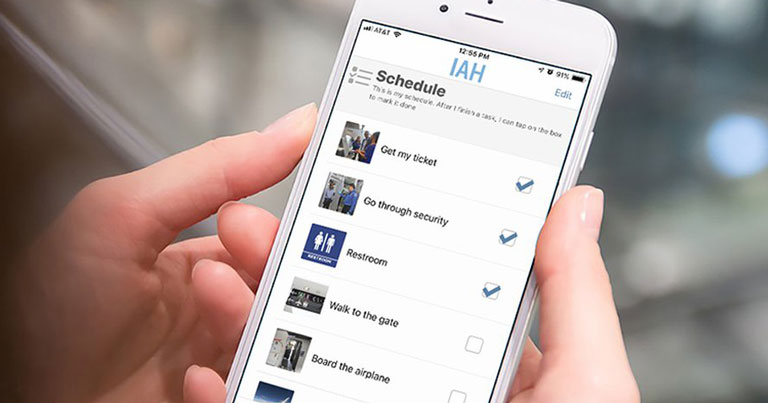 George Bush Intercontinental Airport and William P. Hobby Airport have announced the rollout of free technology aimed at enhancing the airport experience for children with developmental disabilities and their caregivers.
The airports have partnered with technology company Infiniteach to introduce the Access Houston Airports mobile app to help families prepare for their trip. The app provides an array of tools to help families transition through all phases of the airport experience.
"Houston Airports continues to embrace technology to go the extra mile to assist passengers of all abilities on their journey through our airports," said Jesus Saenz, Chief Operating Officer, Houston Airports.
According to the Centers for Disease Control and Prevention (CDC), 13% of the U.S. population has a purported "invisible" developmental disability, such as Autism Spectrum Disorder. "This percentage is significant, and equates to 20,000 daily Houston Airport users," said Tim Joniec, Houston Airports Managing Director of Americans with Disability Act (ADA) Coordination.
The app is embedded with research-based strategies proven to help individuals with autism and other developmental disabilities. Among some of the app features are explorer guides with picture stories that describe each area of the airport; a schedule function that can be personalised; communication icons; and caregiver support including terminal maps and tips to help plan the visit to the airport.