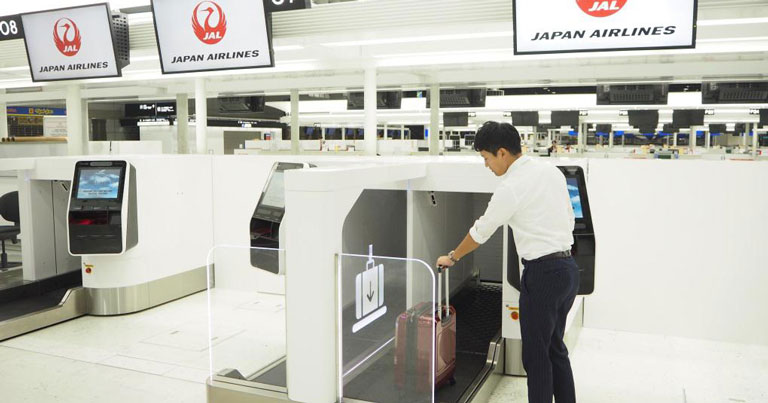 Japan Airlines has announced it will implement self-service bag drops and facial recognition technology at Narita International Airport.
By introducing JAL SMART AIRPORT in 2020, the airline will address the diverse needs of customers around the world.
In addition to these improvements, JAL has also completed renovations at its First and Business Class lounges at Narita Airport, to provide an elegant and sophisticated experience, featuring a modern Japanese design.
The first stages of the JAL SMART AIRPORT programme will see the introduction of a self-bag-drop system at Narita Airport Terminal 2 this October. Travellers will be invited to check-in through the airport kiosk and print out their individual baggage tags. Once complete, the traveller can simply drop off their baggage and head toward the boarding gate.
In spring 2020, JAL will add facial recognition technology services at the airport. During the initial check-in process, travellers will have an option to register their photo. Once completed, travellers can proceed through security and board the aircraft without presenting travel documents. As the first airport in Japan to introduce the system, Narita Airport will feature an innovative boarding style that will ensure a smoother airport experience.
In January 2020, a new special assistance counter will be introduced for travellers who request assistance at the airport.