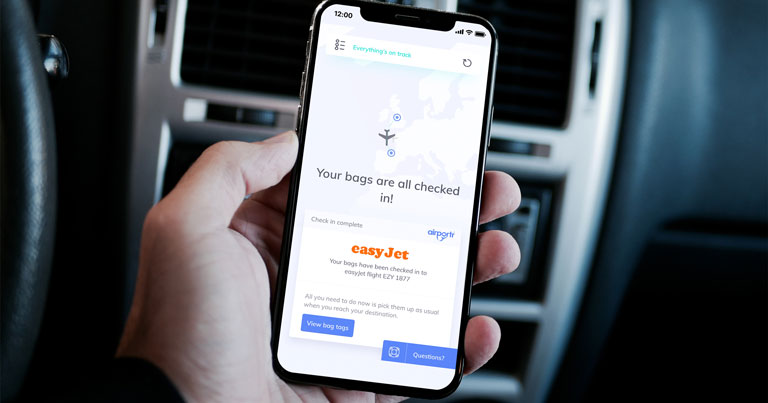 Manchester Airports Group (MAG) has announced a new partnership with travel technology scaleup AirPortr to expand home bag check-in and delivery services to Manchester Airport.
The collaboration sits as part of the airport group's ambition to enhance and digitalise the passenger journey and to diversify into new airport services. In addition, this project is the first time AirPortr has collaborated with an airport operator, to fully integrate baggage services within the airport's infrastructure, entirely segregating bags from traditional landside check-in areas, with off-site processing and tagging for multiple airlines.
The service enables customers to have bags collected from their home, where travel documents are scanned and validated, powered by AirPortr's technology to complete the check-in process. Real-time driver and bag tracking are provided throughout the journey, giving passengers peace of mind that their luggage has arrived safely at the airport.
Digital bag tags are then issued when bags are delivered into the system and will be next seen by the passenger when they arrive at their final destination. The service means passengers can head straight to security when they arrive at the airport, skipping the check-in or bag drop process entirely and transforming the baggage experience.
The service can be booked directly via MAG at www.manchesterairport.co.uk, alongside other products such as FastTrack security, car parking and lounges. Alternatively, passengers can book directly with AirPortr at www.airportr.com/manchester or via participating airlines. The service is available from £20 for one item of luggage, with extra pieces costing £7 each.
In the future, this service may enable airports to rethink the design of landside spaces, where they can distribute demand and ease pressure at peak times by removing bags from the terminal entirely and processing them in advance. According to MAG, this initiative is in line with IATA's NEXTT vision whereby the majority of processes will happen off-airport.
Richard Hill, VP of Product Development, MAG, commented: "At MAG we're invested in creating innovative ways to enhance the experience for our passengers when they travel through our airports. Our new partnership with AirPortr at Manchester is a great example of how we're applying the technological expertise of MAG to get the very best out of AirPortr's home baggage check-in service, which will allow our passengers to book their airport experiences quickly and efficiently through online platforms."
Randel Darby, Founder and CEO, AirPortr, added: "We couldn't be more excited to see this ambitious project materialise. In combining MAG's operational and digital capabilities, and our shared appetite to innovate the airport experience, we have been able to create something unique. Our new airport-backed model raises the bar in terms of operational delivery and is designed to enable us to add more airlines to the future. This will open up home bag check-in to more passengers – key to our goal of transforming the passenger experience and airport operations. Manchester is the UK's second technology hub and home to its biggest airport outside of London, making it the perfect place for us to realise our ambitions for growth."