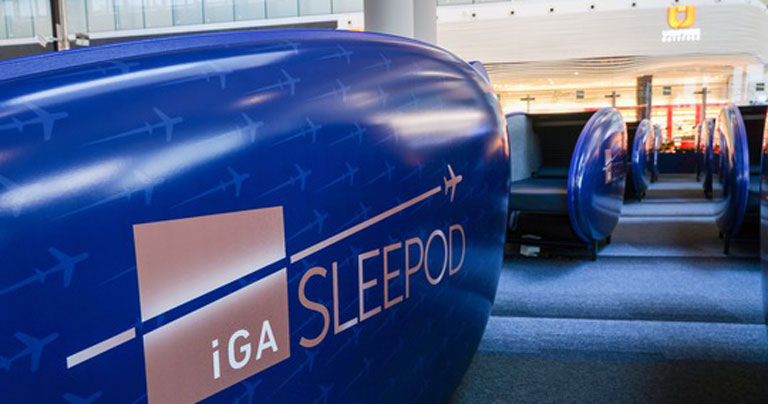 Istanbul Airport has installed 25 sleeping pods for passengers who want to rest before, after or between flights. The "iGA Sleepod'' service can be rented out on an hourly basis for the price of €6/hour between 7am and 7pm, and €9/hour between 7pm and 7am.
Disposable sheets and one pillow are included in the price, with extra pillows and blankets available for an additional charge.
The cabins are also equipped with a USB port and a socket for charging devices, and a storage area where passengers can store their luggage and personal items.
Passengers can complete the rental process at the sales counter in front of the Sleepod area.