2019 was a great year for cementing the use cases for innovative technology, such as biometrics, artificial intelligence and robotics, just to name a few, but the next decade is likely to bring a new wave of disruption to the aviation sector.
In our annual technology trends report, we focused on some of the most exciting trends and technologies we expect to define the aviation industry in the next few years. Here, we asked members of the FTE Advisory Board and FTE Innovation Hub to give their verdict on what may come next in 2020 and ahead.
KEVIN KLEIST, SENIOR MANAGER INNOVATION, SOUTHWEST AIRLINES & MEMBER OF THE FTE INNOVATION HUB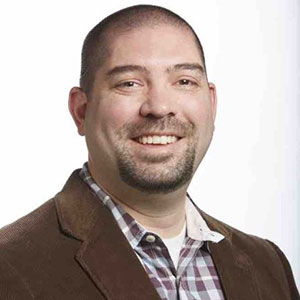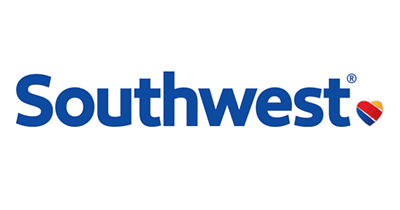 Top tech: It's hard to choose just one, but I believe the tools and technology that will provide for a seamless and stress-free customer journey on the day of travel will have the most impact to the air transport industry. Some examples include biometrics, autonomous mobility and simple enhancements to wayfinding, all coupled with a digital experience and mobile agents, providing the human touch will allow for a stress-free seamless journey making an impact on the customer experience.
Not living up to the hype: If looking at this from an airline perspective, I don't believe there will be much traction with virtual reality (VR) this year. It does have its applications with training, but the hype around content inflight just hasn't moved much given so many travellers bring their own devices today along with the improvements to seatback entertainment.
Biggest disruptor: That's a tough one to answer given how quickly technology is evolving and how many startups are finding new and better ways to improve the travel experience. From my perspective, I believe autonomous vehicles will be a big disruptor to the industry. With short-haul markets today, autonomous vehicles could make more sense to a traveller and even allow for business travellers to conduct meetings on the road. However, it could also be a new partnership opportunity for airlines to connect cities that they don't fly into today given the size of the market.
Advice to the industry: One of my favourite quotes from Herb Kelleher is "The business of business is people". The airline industry connects millions of people each and every day, and with how quickly technology is changing, you can quickly lose sight of people, but we need to ensure we are putting people first in everything we do so those connections are meaningful and memorable.
Interested in the latest technologies and trends? Sign up to our newsletter >>
NIRALI SHAH, DIRECTOR OF INNOVATION, PARTNERSHIPS, VANTAGE AIRPORT GROUP & MEMBER OF THE FTE INNOVATION HUB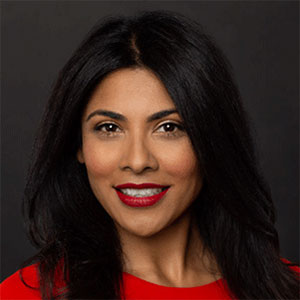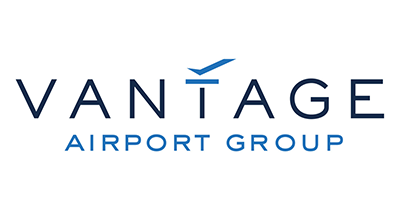 Top tech:
 I note that some of the technologies and trends that I find the most interesting and have the power to be real game-changers, such as quantum computing, are still too nascent to impact the air transport industry this year. But if I were to focus on just 2020, I think everyone has become comfortable with artificial intelligence (AI) and machine learning (ML) in terms of investment and integration; those technologies are driving digital transformation of our industry. A great example is
Assaia
, an AI startup that has gotten traction with many leading airlines and airports, including Vantage's network. We are seeing airports and airlines invest in all kinds of computer vision and machine learning software to optimise operations, generate predictive analytics and create greater efficiencies.
Not living up to the hype: I still see many blockchain flashes in the pan that ultimately don't lead anywhere. I think the technology can be very useful in the right contexts, but the nature of those contexts is still very much up for debate. I don't think we are going to see mass blockchain disruption in our industry this year, although we are going to see lots of blockchain summits to continue to explore and discuss use cases.
Biggest disruptor: Data is the new gold and I think our industry is going to see disruption from the likes of Amazon, Google, Uber, Airbnb, Facebook and other companies that are data analytics powerhouses. I read somewhere that they will strive to become the platforms upon which all consumer activity is transacted, and airlines and airports will be treated as operational pipelines. Obviously, we are going to do our utmost to prevent this from happening.
Advice to the industry: Think bigger and wilder! That's hard for this industry to do, because we are used to a very strict regulatory framework and staying within the lines. But if we want to retain our relevancy to the customer, we need to imagine very different processes from the ones that exist today. One example is decoupling luggage from the passenger – imagine how different the airport experience could be if passengers didn't have to worry about luggage. I think we need to spend this decade, in tandem with computers, looking at how the various technology building blocks available to us could combine to turn the current passenger experience on its head.
Interested in the latest technologies and trends? Sign up to our newsletter >>
SATYAKI RAGHUNATH, CHIEF STRATEGY & DEVELOPMENT OFFICER, BANGALORE INTERNATIONAL AIRPORT LIMITED (BIAL) & EXECUTIVE MEMBER OF THE FTE ADVISORY BOARD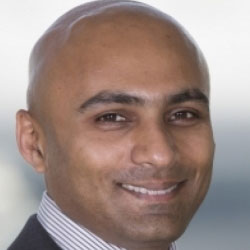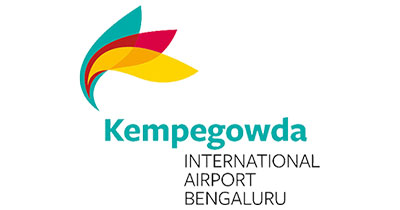 Top tech: I am hoping increased use of biometrics will do away with the need for travel documents and eventually passports etc.
Not living up to the hype: I think the use of robots for customer-facing tasks is just a gimmick and won't gain much traction.
Biggest disruptor: High-speed rail if it can be deployed at scale as it has in China, and hyperloop could disrupt the aviation industry. Additionally, if urban air mobility takes off, we might have a whole new transportation sector. Drones could conceivably revolutionise cargo.
Advice to the industry: Focus on sustainability and lowering emissions, increase the reliance on renewable energy and more collaboration between aviation industry stakeholders would be great.
Stay tuned for Part 2 of the "Top tech, disruptors and the next decade of aviation, according to air transport leaders" article, which will feature comments from Los Angeles World Airports, Hamad International Airport, Japan Airlines, and more.