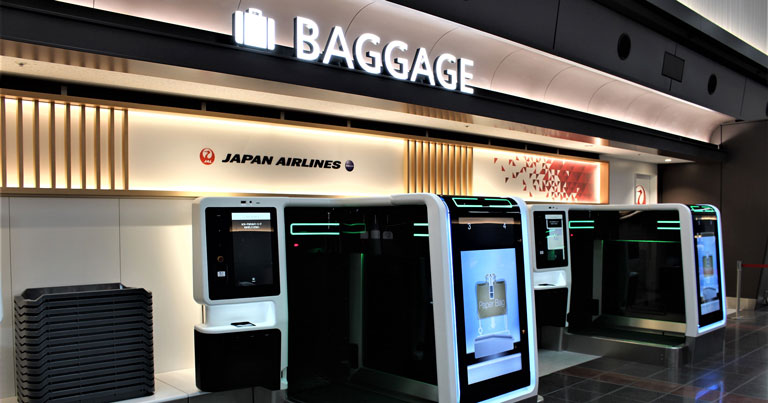 Japan Airlines has announced the debut of a self baggage drop (SBD) system, developed in partnership with Daifuku, at Haneda Airport Terminal 1.
The SBDs enable passengers to check-in their own baggage by following the on-screen instructions. The system also features two cameras for reading tags and recognising the number and shape of items of baggage. The technology is expected to greatly reduce queuing times.
In February, Japan Airlines started the operation of six units at Haneda Airport Terminal 1 for domestic flights. The airline plans to commission 38 units at the terminal by summer 2020.